Animal Rights Group Gets Dog that Killed Nevada Toddler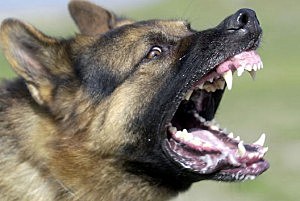 LAS VEGAS (AP) — Officials say a legal battle over a dog that killed a Nevada toddler has ended with authorities turning it over to an animal rights group.
The 120-pound mastiff-Rhodesian mix named Onion became the focus of a dispute after it fatally mauled 1-year-old Jeremiah Eskew-Shahan nearly two years ago.
The Las Vegas Review-Journal reported Thursday night that the city of Henderson, which had sought to euthanize the animal, instead gave it to the New York-based Lexus Project.
Lexus president Robin Mattasch said the dog has been relocated permanently to a rescue." She declined to say where, but added that it would not be to the Colorado sanctuary mentioned earlier.
City officials say they gave up the court fight "to spare family members the grief of reliving the tragic events of the dog attack."
(Story by: The Associated Press)