Bernie Fine Accuser: "I Made The ENTIRE Thing Up"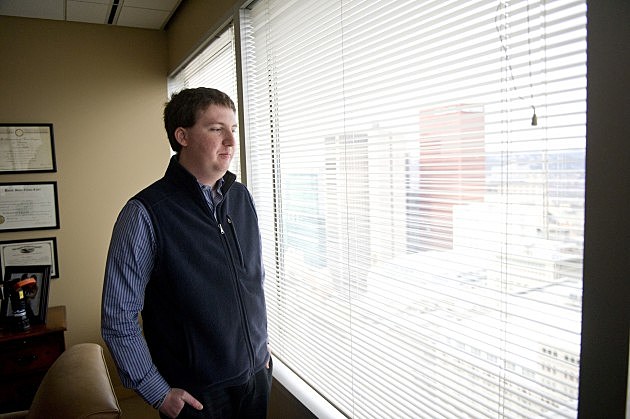 In another shocking twist in the Bernie Fine molestation case, one of Fine's accusers says his story was a lie, fabricated by Fine's first alleged victim, Bobby Davis.
Even more shocking is the reason that 23-year-old Zach Tomaselli decided to go along with the story. He says he disliked Syracuse University Basketball because SU beat Kansas, his favorite team, in the national championship game in 2003.
In an email to CNYCentral.com, Tomaselli says it was all 'a game', but the burden of his lies have become too much. He now says he's never met Fine, and was told what to tell police by Davis, a former Syracuse ball boy who made the initial abuse allegation, along with his step-brother Mike Lang.
Tomaselli had said the alleged incident occurred in Pittsburgh – but Tomaselli's own father said the claim was bogus and school records later showed he was in school that day, not in Pittsburgh.
The report says CNY Central's Matt Mulcahy followed up the email with a phone call to Tomaselli:
Matt Mulcahy asked Tomaselli, "Do you have an apology to offer Bernie Fine and his friends?"   Zach Tomaselli said, "Yes. Is it heartfelt. Probably Not. I don't have feelings. I just don't.."  Mulcahy said, "You're not sorry for what you've done?"  Zach said, " No."  Tomaselli did acknowledge he is sorry for dragging down Hall of Fame basketball coach Jim Boeheim who is being sued for defamation by Bobby Davis and his step brother Michael Lang.
Tomaselli himself is set to begin a three-year prison sentence next week for sexually abusing a teenager at a summer camp.
Tomaselli is the second person to make an abuse claim against Fine and later recant.
Meanwhile, ESPN's Mark Schwarz spoke to Davis on Friday:
"I never said anything like that at all to the kid," Davis told ESPN. "I just spoke to him a couple minutes. There were like two phone calls between us and they lasted a total of three to four minutes.

"It was very short," Davis said of their conversations. "I asked him all the questions. I asked him to describe Bernie's house, to describe the arena, to name the players on the team at that time. He kept changing his story with me. He couldn't name the players, couldn't describe the house. I said, 'You just need to call the police.' I called back and asked him if he called the police and he said, 'no one answered.' I said, "no one answered?' "