Florida Condo's Name Gets Tainted by Extremists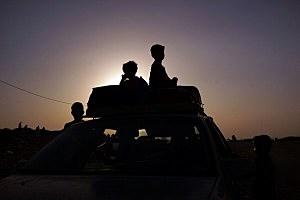 WEST PALM BEACH, Fla. (AP) — A planned South Florida condo that shared its name with a group of Islamic extremists is getting a new identity.
ISIS Downtown is a major development being built in West Palm Beach. ISIS is also one of the names for the al-Qaida splinter group behind the recent beheading of American journalist James Foley.
The Palm Beach Post reports the new building is now being called 3 Thirty Three Downtown.
The developers haven't commented on the change. Tim Harris, the past president of the Realtor Association of the Palm Beaches, said the prior name had become "scarily negative."
(Story by: The Associated Press)