"Gangnam Style" Is Quickly Becoming The Most Viewed Video In The World [VIDEO]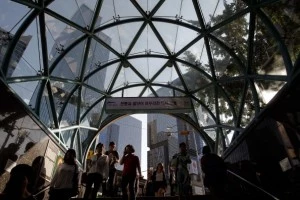 Marcy, NY (WIBX) – A newsroom in Marcy, New York might be one of the last places you expect to see a Korean dance video being played, but not when the video is quickly becoming the most watched YouTube video event of all time.
The Korean singing artist Psy, whose real name is Park Jae-sang, is sitting atop what Guinness World Records is calling the "Most Liked YouTube Video of All Time."  Referring to the Seoul neighborhood of Gangnam, which PSY likens to the "Beverly Hills of Korea," the song and video provide a tongue-in-cheek look at the dance and culture of Gangnam, the wealthiest neighborhood in South Korea.  More importantly for the viewers, it is just a whole lot of fun.  (Note that the Townsquare Media family has attempted to do the dance too, and you can see the video by clicking here.)  Even the Ohio University Marching Band is getting in on the Gangnam action.
Back up just a step, there.  How do you pronounce it?  The closest that we can come to the Korean is: "GONG-num," but you have to listen to Psy yourself.  And, if you cannot get the pronunciation down there is no need to worry, just join the almost three hundred million people who have seen the video: