High School Votes Gay Teens as 2013's 'Cutest Couple'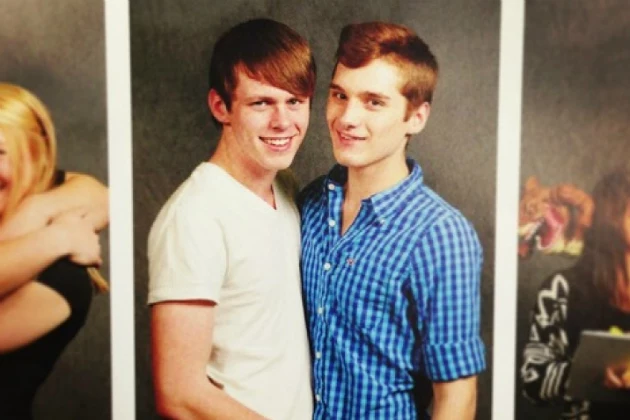 In a sure sign of progress, a high school has voted two gay teens as this year's "cutest couple." It represents the first time a same-sex couple has been allowed to run in the category at Carmel High School in Carmel, New York.
After fellow classmate Chelsea Blaney posted a picture of Brad Taylor and Dylan Meehan to her Tumblr announcing their win, the couple received an outpouring of support. To date, her post has been liked or reblogged more than 100,000 times.
"Two of my best friends won cutest couple of our senior class. First time in my school history a same-sex couple has even been able to run for this category, not to mention winning it. So proud of them, and my school," she wrote.
Taylor and Meehan, who started dating a year ago, were surprised by all the attention, but were grateful they could serve as a source of inspiration.
"This whole thing has been a bit surreal for us because we have been raised to believe that love is love. We never realized that our happiness and openness would inspire so many individuals," they wrote in an email. "The support we have received from our family, friends and even strangers have led us to believe that our affection for each other is normal."
Source:
High School Votes Gay Teens as 2013's 'Cutest Couple'