Jeff Matthews From WUTR Talks Weather And The Jersey Shore With WIBX First News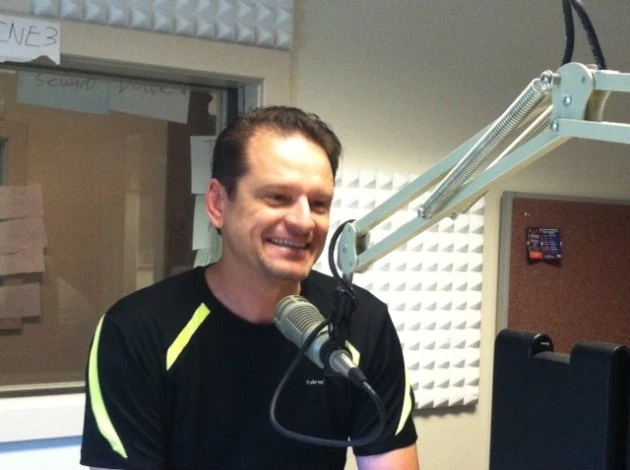 Local meteorologist Jeff Matthews from WUTR joined WIBX First News this Morning.
Matthews, from New Jersey, says the local weatherman is the "happy go lucky and bursting with love" guy.  He grew up watching Meteorologist Jim O'Brien in the 1970's who was from Texas. He appreciates his viewership and loves his job.
He says he had to work to get rid of his "Jersey" accent.  He is a fan of the New York Yankees, the Philadelphia Flyers, and the Pittsburgh Steelers (check out the tie):
Audio from our interview is here:
Audio clip: Adobe Flash Player (version 9 or above) is required to play this audio clip. Download the latest version here. You also need to have JavaScript enabled in your browser.
Audio clip: Adobe Flash Player (version 9 or above) is required to play this audio clip. Download the latest version here. You also need to have JavaScript enabled in your browser.
See Jeff in the studio: