Park And Ride Service Info For My Heart My Life Expo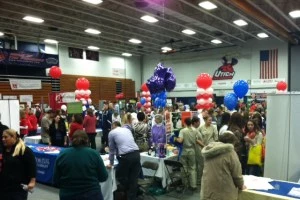 If you're planning on visiting Utica College for the My Heart. My Life. Expo this Friday and are not sure where to park, shuttle services will be available. Shuttles will be picking up and dropping off at two locations:
Our Lady of the Rosary on Burrstone road will have shuttles running from 9 a.m. to 9 p.m.
Donovan Jr. High School will also provide park and ride service from 4 p.m. until 9 p.m.
The annual My Heart. My Life. Expo runs from 9 a.m. to 8:30 p.m. this Friday February 28.