Three Mohawk Valley Libraries Receive Grants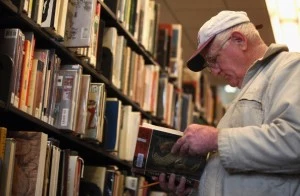 Utica, NY (WIBX) – Three Mohawk Valley libraries are receiving construction grants to help support several projects.
$170,000 worth of grants were awarded to the Mid-York Library in Utica, and to the Jervis and Dunham Public Libraries.
The Dunham Public Library will receive more than $13,000, while the Mid-York Library is collecting more than $22,000.
But, the Jervis Public Library will acquire the most money. Their $134,000  grant will be used to construct a new teen center, install a new security system and increase energy conservation.
Assemblyman Anthony Brindisi says the grants serve many purposes, and will "make sure these valuable services remain available to our community and our libraries get the funding they need."