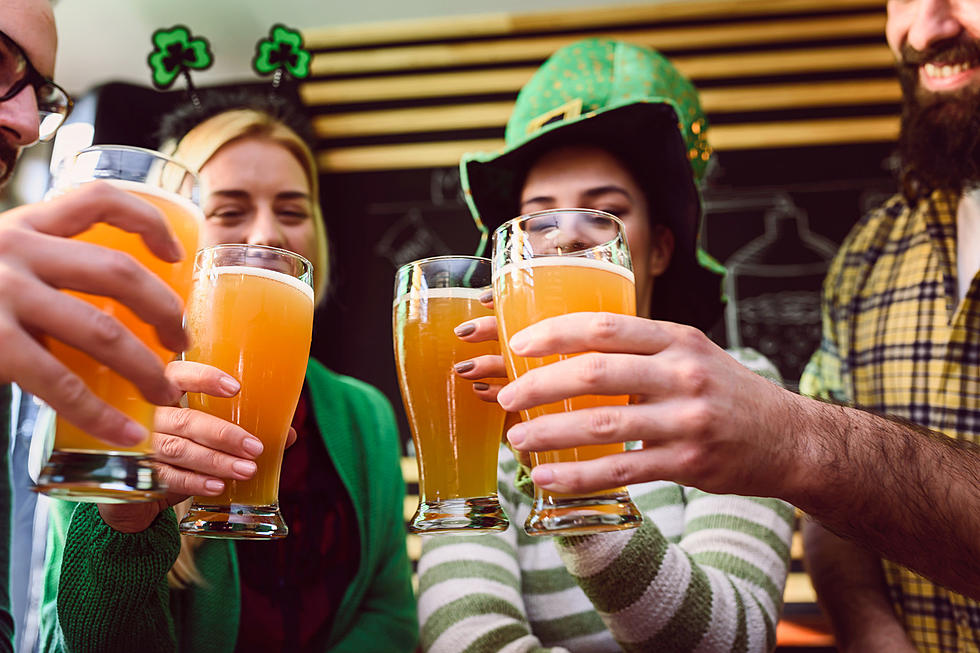 Upstate New York Law Firm Giving 1000 Free Rides for St. Patrick's Day
Lordn
Going out for St. Patty's Day? One company is giving you not one, but one thousand reasons to not drink and drive.
It's one of the most popular drinking holidays of the year, whether you are actually Irish or not. However in Central New York, most of us do have green in our blood and orange in our beards. So the odds of drinking beer all day long are pretty high in and around Utica.
Luckily for you, this law firm has your back.
1,000 Free Ride Vouchers
Thanks to William Mattar Law Offices, you won't have to worry about paying for a ride this weekend. They are giving away 1,000 Uber ride discount vouchers, ensuring you will get back home safely.
The promotion kicked off on March 1st and will run until March 16th. That is unless all Uber Vouchers have been distributed, since they only go to the first 1,000 eligible applicants.
Drinking & Driving is NEVER an Option
Though it's illegal in every state, one person is killed from a drunk-driving crash every 45 minutes in the United States. It is never okay for you or someone else to get behind the wheel when impaired.
There's no quick way to become sober either. The average rate your body processes alcohol is at one drink per hour, meaning time is the only solution. So if you do plan to drink, don't plan on driving either.
This isn't to discourage you from drinking all together! You can always ask a sober friend to drive you home, call a taxi, or use any other ride service like Uber.
Register Yourself Now
Take advantage of Wiiliam Mattar's generosity and sign yourself up today. You can find a link by visiting his website. You must be a resident of New York State and be 21 years or older to apply.
How Irish Is Central New York?
According to statistics from the U.S. Census, here is what percentage of each Central New York county in terms of Irish population. Out of 100% of people living there, how many have Irish descent?
25 Most Irish Cities In New York State
When you think of New York State, do you think of a place that has a lot of people of Irish descent? Here's 25 of the most Irish cities and towns in all of New York state.
Here's a list thanks to
Zip Atlas
where you can find the most Irish cities in the state:
19 Upstate New York Irish Restaurants Are An Absolute Must Try
Going to an Irish pub in the month of March is a must have experience in Upstate New York. Where are you going? Maybe you should try one of these 19 places.
Stewart's to Scoop 5 New Tasty Flavors in Time for Spring
Stewart's Shops announced that beginning in March, they'll be debuting five new ice cream flavors for customers to enjoy, as well as bringing a fan favorite back to the cone counter. Here they are, which new tasty concoction sounds the best to you?
Tap Into 9 Sweet Maple Syrup Farms in New York
Tis the season for maple syrup. Tap the deliciousness at these 9 sweet farms in New York.