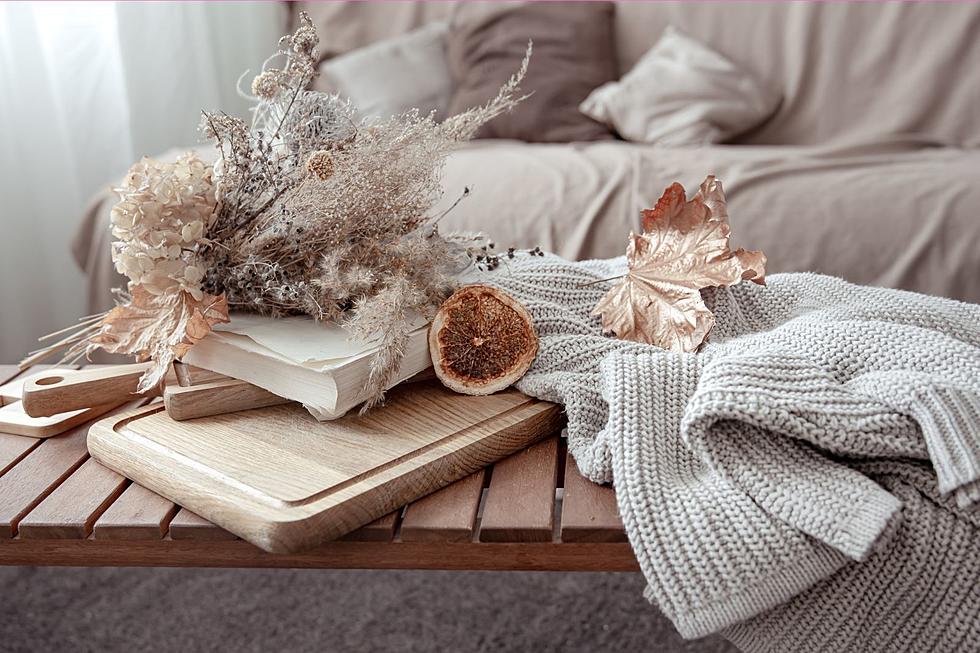 9 Fall Equinox Affirmations New Yorkers Can Vibe With
canva
Fall is Upon Us...
Don't you just love everything about fall? The shorter, cooler days. The beautiful colors of trees and foliage.
The sweaters.
The apples.
The shifting gears.
The cute tights.
According to Almanac.com, "The fall equinox and the first day of autumn arrives on Saturday, September 23, 2023, at 02:50 A.M. EDT in the Northern Hemisphere. The equinox occurs at the same moment worldwide."

And whenever fall equinox is upon us, it means it's time to set some cute intentions and put some new affirmations in our mental rotation.  I was browsing the interwebs and found a really cool idea from FATIMA-ZAHRA FARAHATE for ouiwegirl.com to help us set the tone for the autumn season. Farahate suggests the following prompts that you fill in the blanks for personalized affirmations.
(what's in parentheses are my examples:)
Fall Equinox Affirmation Prompts:
This fall, I am proud of myself for…(being awesome)

I am a powerful being, and I am grateful for…(a really good chai)

I am stronger than any challenges, and I always come out victorious.

I may have beaten myself over…(waking up late) but I am now ready to reach my full power.

One of the ways I am going to empower myself this fall is by reminding myself of…(that I can do hard things)

I am ready to face the challenges ahead of me, and my…(spirit guides) will help me thrive every time.

I believe in myself and in my…(vision)

I love and appreciate my…(ideas)

I honor and respect my...(authentic self)
Farahate suggests recording yourself speaking your version of the below affirmations on your phone or a recorder and then listening to them "every night before bed to reprogram your subconscious mind, fostering positivity and self-belief throughout the season."
32 Unique Pumpkin Patches To Check Out This Fall Across New York State
Across New York State, there are plenty of amazing pumpkin patches and farms to check out. Here's a look at 32 unique ones to schedule a fall visit too in alphabetical order:
This Airbnb in Upstate New York is Literally Magical
Come Tour This Gorgeous Olde Salem Themed Airbnb
3 Walking Trails To Explore In Central New York
If you want to be intentional about the location of your next walk, whether with friends or by yourself, Central New York has some beautiful trails for you to experience the beautiful scenery of our changing seasons. If you are looking for a new trail to explore, or just want to switch up your current paths, here are three spots you should consider for your next great walk: