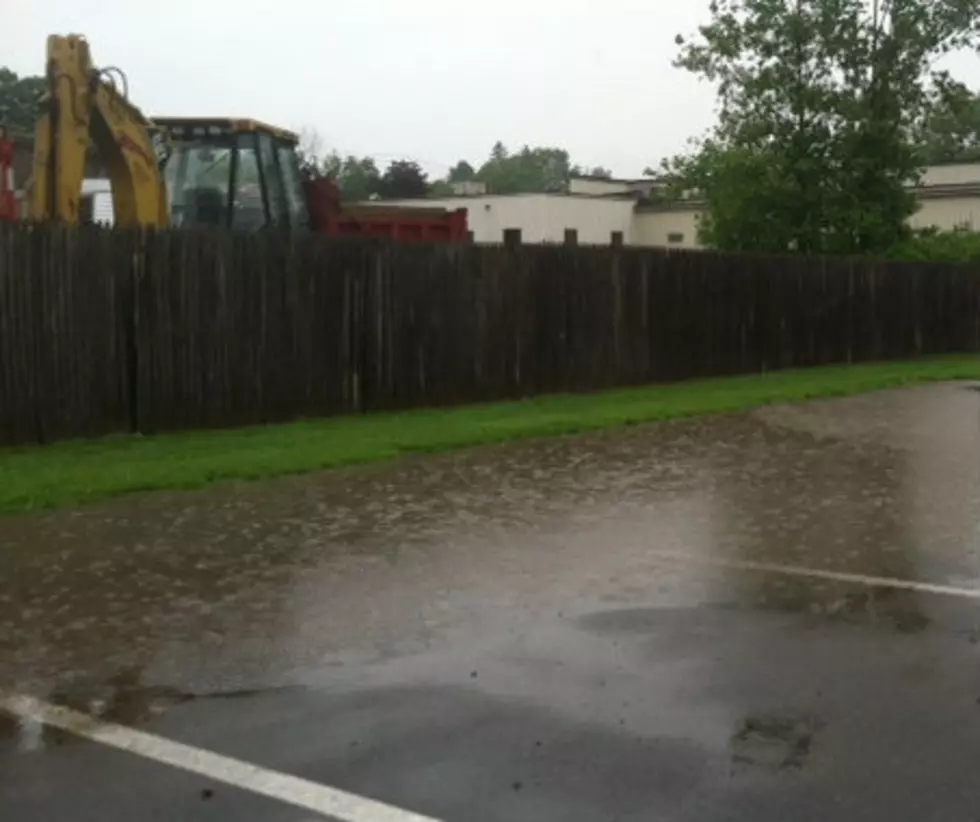 Road Hazards Possible From Flooding
Photo Credit: Catarina Francesca, used with permission by WIBX
UPDATE: June 13, 2013 2:40pm The National Weather Service is issuing a flash flood advisory for several areas counties.  The warnings are being updated so tune in to WIBX950AM for the weather news.
Several local roads are being rushed by fast-moving water.
Flash flooding is possible as water is moving swiftly along many area roads.
Authorities are cautioning drivers to use extreme care when driving and pay attention to areas where sloping roads cause water to pool.
Deep puddles can cause hydroplaning, and low visibility during downpours can cause drivers to easily lose control of their vehicles.