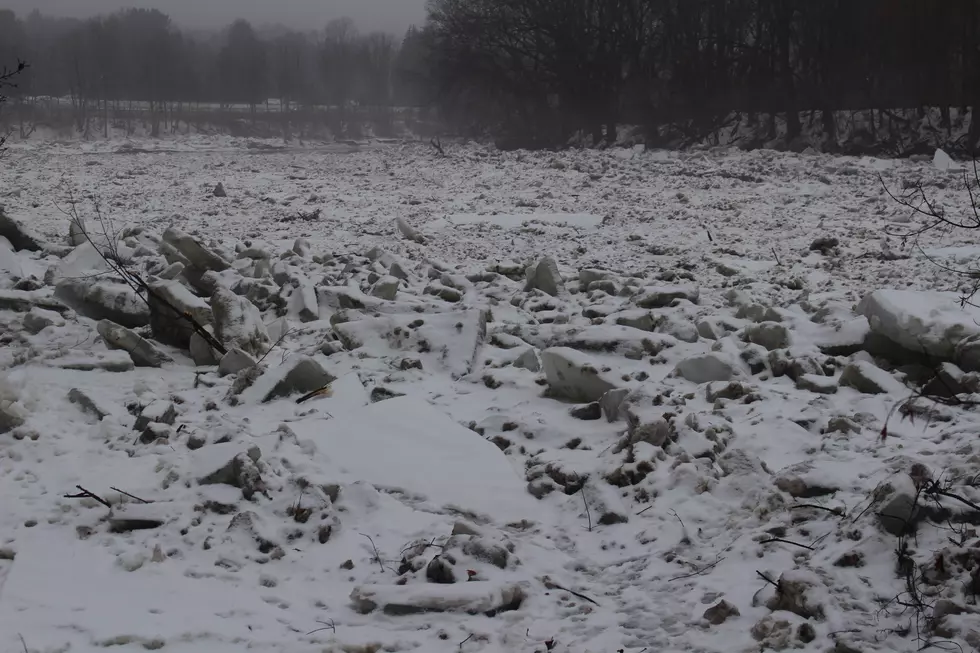 Expert Advice: In Case of Ice Jam Flooding, Move Quickly
Photo: Bob Joseph/WNBF News
With more rain and milder temperatures across the Southern Tier, emergency services officials will be keeping a close watch for sudden flooding as a result of ice jams.
David Nicosia, warning coordination meteorologist for the National Weather Service Binghamton office, said forecasters are not expecting as much rain as the region received during the previous warmup.
Still, with moderating temperatures and some more precipitation, people who live near rivers and streams should keep monitoring conditions.
Nicosia said flooding from ice jams can develop rapidly, so people should be prepared to move quickly if conditions warrant.
Neal Haight, deputy director of emergency services for Broome County, said officials will be watching for any potential problems.
A major ice jam that has formed in the Susquehanna River near Hiawatha Island in Tioga County extends into Tioga County.
Tioga officials warn that it's uncertain when that ice will break up and what effect it could have for properties along the river.
For breaking news and updates on developing stories, follow @BinghamtonNow on Twitter.