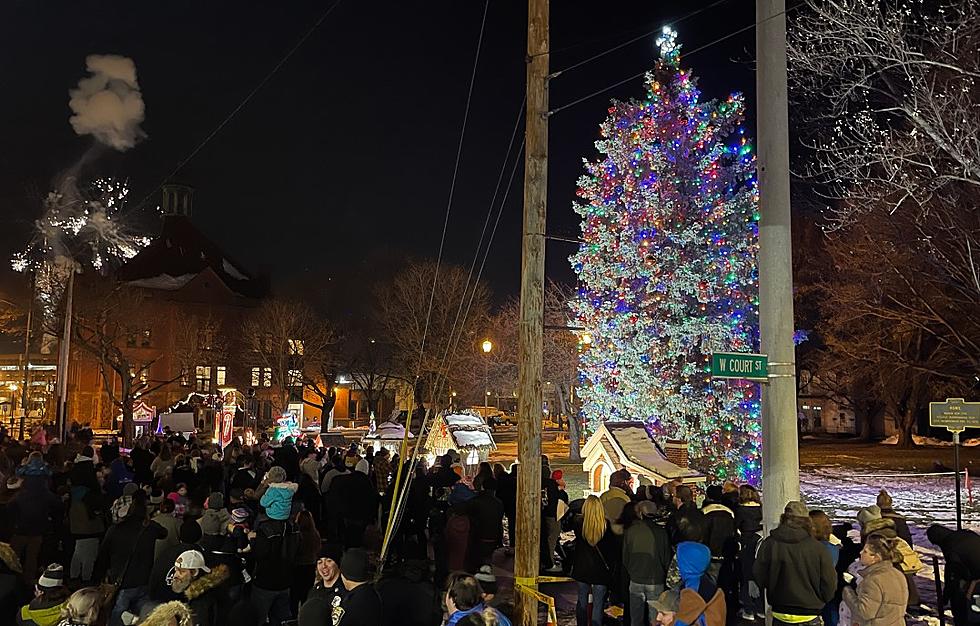 Rome New York's Christmas Tree Lighting Happening Thanksgiving Eve
The City of Rome, NY
The City of Rome New York needs a little Christmas, right this very minute. That minute is coming up Thanksgiving Eve.
Rome's annual Christmas tree lighting ceremony will take place at Veterans Memorial Park, located at the corner of North James and Court streets, on Wednesday, November 22nd. The event begins at 6PM, with the tree lighting and fireworks to take place between 6:50PM and 7PM. Santa Claus and Mrs. Claus are also scheduled to attend.
The evening will include music from Scott Rutledge and a short performance from the Central New York Academy of Dance's first Holiday Showcase. There will be multiple food trucks including Brake from the Grind, Arizona Tacos, Food Zone and Grill 'Em All. You will also be able to enjoy hot cocoa from The Grand Rehabilitation and Nursing.
A portion of the traditional Trinkaus Christmas Village will be on display at Veterans Memorial Park, but some of the display, which had been located in Gansevoort Park have been moved because of ongoing renovations to the park. This year fans of the display will only have to travel a little farther up the road at North James Street at Fort Stanwix Park.
According to the Daily Sentinel, the third part of the Trinkaus display, the Merry Christmas sign, has usually been at the Fort Stanwix Parking Garage. Obviously with the garage gone, the sign won't be going up this year:
The parking garage is in the process of being demolished and is to be replaced with a surface parking lot. Izzo said there are no other readily available buildings that are strong enough to hold the sign.

"The sign is very heavy," Izzo said. "They haven't been able to find a suitable structure that can hold the sign."
City officials said only severe inclement weather will postpone the event. There is no rain date, we will keep you updated if anything changes.
10 Places to Cut Your Own or Get Pre Cut Christmas Trees in Central New York
If a real Christmas tree is a holiday must in your house, here are several places to you can cut your own or get one precut. There's even a farm with colored Christmas trees.
Gallery Credit: Credit - Polly McAdams
13 Most Upstate New York Christmas Tree Topperrs
Anyone can top a tree with a star or an angel. These 13 Christmas tree toppers are a sure way to tell you're from Upstate New York.
Gallery Credit: Credit - Polly McAdams
11 Christmas Towns in New York to Get You in the Holiday Spirit
New York City may be home to the Rockefeller Christmas tree but there are several small towns and villages that will get you in the holiday spirit with all the hustle and bustle of the Big Apple.
Gallery Credit: Credit - Polly McAdams
Longest Christmas Lights Display in the World a Short Drive from CNY
Millions travel to Niagara Falls for the Winter Festival of Lights to see the more than 3 million lights and spectacular fireworks displays that run from November 18, 2023, through January 7, 2024.
Gallery Credit: Credit - Polly McAdams