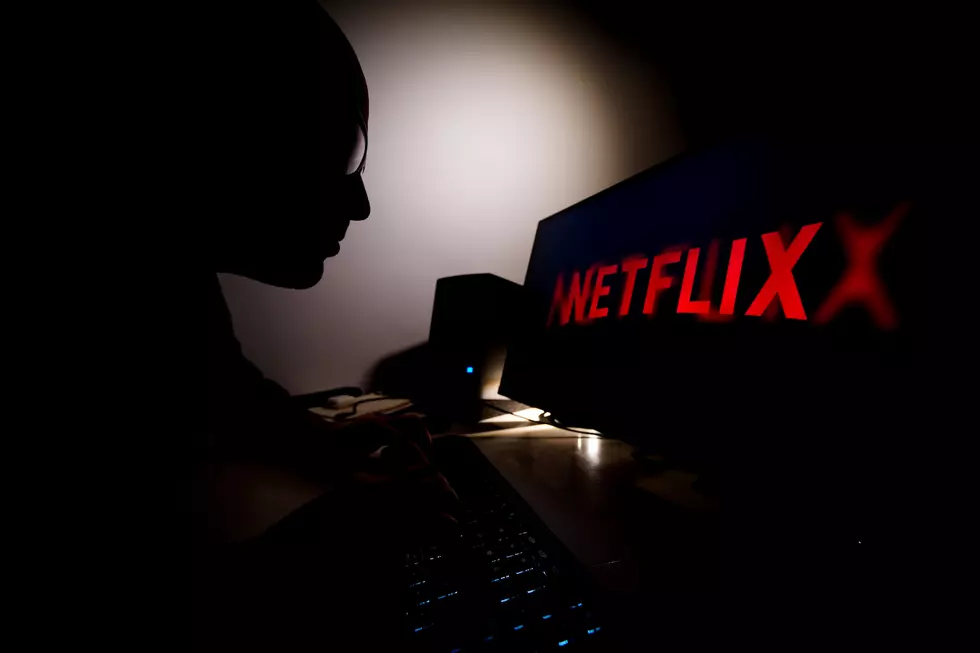 Need New TV Shows and Streaming Shows to Watch? We have You Covered.
Getty Images
Recently, a friend of our was making plans to be down and out in recovery after a surgery and he asked for a list of shows to stream.
There's so much content available to watch these days, it's actually hard to pick and choose. So, we asked listener to call in with their favorite shows and series blockbusters that would help Angelo make hot through his down-time.
Keep in mind, there's currently a writer's strike going on in the industry with not end in sight at this point. This means by fall, we'll start to see some real shortages when it comes to TV and movie content. But for now, there's plenty of material for viewing.
Here's what our listeners came up with.
Obviously, there are plenty of blockbusters worth binge watching.
Ted Lasso, Downton Abbey, The Marvelous Mrs. Mazel, The Bear, White Lotus, Wednesday, The Crown, and Yellowstone.
Apple TV+ has some great options for series. Morning Show has 2 seasons and 20 episodes. My wife and I loved Dickinson. It's a semi-true story about Emily Dickinson featuring modern dialogue and music. Dickinson has 3 seasons and 30 episodes. Severance is highly acclaimed and is in season one with 9 episodes.
Revisiting the HBO greats from the past that really started all of this streaming world we live with today like Sopranos, True Blood, Boardwalk Empire, The Wire, The Leftovers, Veep, Game of Thrones, Curb Your Enthusiasm, Succession, Barry, and Six Feet Under. But there are other great HBO series that serve as must see TV. We loved Getting On, Hacks, Chernobyl, Band of Brothers, Boardwalk Empire, Entourage, The Flight Attendant, The Comeback, True Detective, and Westworld.
We've heard great things about Arnold's FUBAR, Yellowjackets, The Diplomat, Jury Duty, Poker Face and FDR.
Here are others that listeners called into the program.
City on the Hill
Grand Knight Hawk
The Great
Dahmer, Monster
The Tudors
White House Plumbers
Vikings
Waco
Beastie Boys Story
No Direction Home - Bob Dylan
Echo in the Canyon
17 Amazing Vintage Utica, NY Collectables Selling Right Now on Ebay
Check out these very unique and vintage Utica, NY, created collectables that are for sale right now on Ebay. These items could make for unique holiday gift ideas. Prices range from $999 to $38.75 an there are links back to Ebay for each item.
33 Photos: Utica's Blues Legend Joe Bonamassa Plays Landmark in Syracuse
Arguably one of the world's greatest guitarists, Joe Bonamassa played the Syracuse Landmark Theatre on March 11, 2022. Bonamassa, who grew up in Utica, NY, as Smokin' Joe Bonamassa played in Syracuse, one of his hometown cities. The show was amazing and here are 33 great photos that actually pale in comparison to the amazing sound that came out of the speakers via the guitar of Joe Bonamassa and his amazing band.
Top 9 Corrupt New York Politicians
The resignation of New York Lt. Governor Brian Benjamin is the latest in a long line of political corruption in New York State. Over the past two decades, we here in New York have elected more than 30 current or former politicians to positions where they would later be convicted of various acts of corruption. Here are the Top 9.