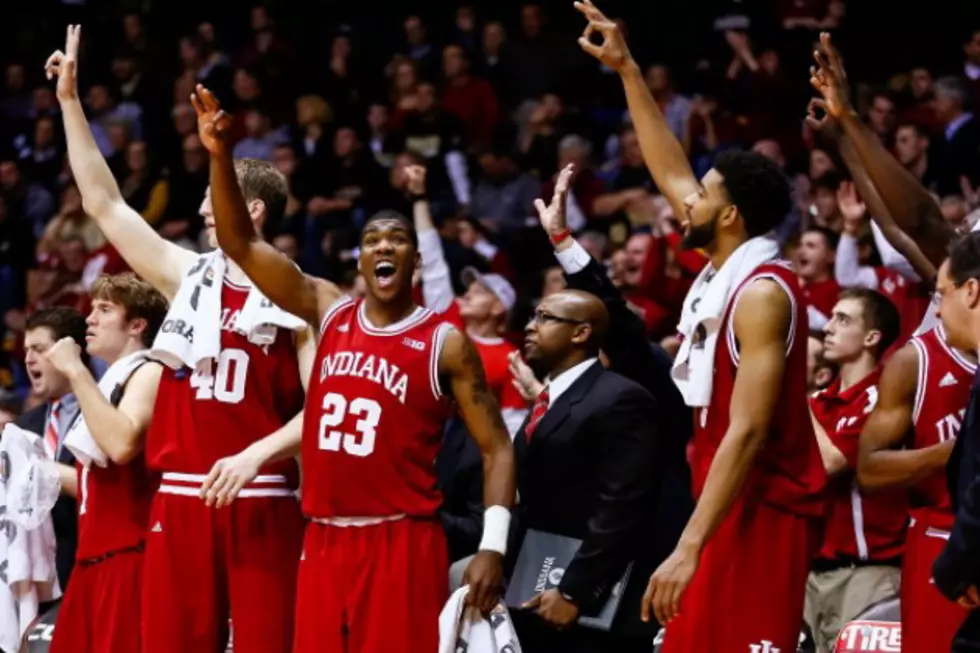 Will Indiana Win the NCAA Basketball Title? — Sports Survey of the Day
Getty Images
We are getting very, very close to all that March Madness we all love so much. So is Indiana going to win it all?
The NCAA Tournament is highly unpredictable, and big upsets always happen. Right now, the Indiana Hoosiers are playing some great basketball and sit atop the polls. Their latest win came against fourth-ranked Michigan State, 72-68.
Indiana is 24-3, ranked second in points scored per game and fourth in field-goal percentage. The team is 12-2 in the Big Ten. Do they have what it takes to win it all next month?