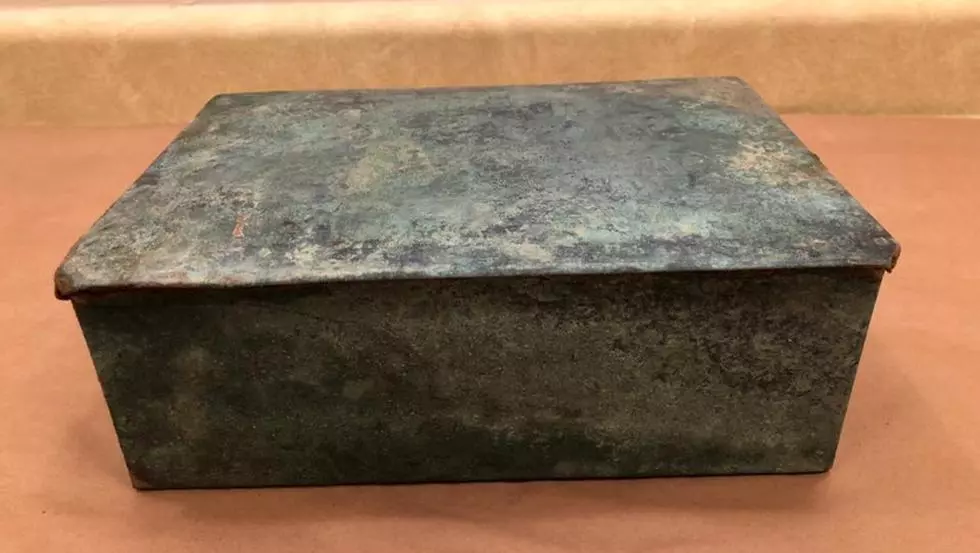 128 Year Old Time Capsule Opened At Hamilton College
photo courtesy of Hamilton College
A time capsule that was buried under a rock on the Hamilton College Campus in Clinton memorializing the Class of 1890 was opened on Tuesday
Members of the Central Paving crew and the Oneida County Department of Public Works unearthed the time capsule on June 29th while doing construction work on the campus.
On June 24, 1890, two days before their graduation, the 40 members of the class of 1890 buried the time capsule box under a stone marker "near the entrance to the campus," taking turns throwing dirt on the box with a spade.
According to the Utica Herald, the temperature was 90 degrees in the shade.
What was in the copper box?
A Hamilton College hat, some newspapers dated June 24th, 1890, a Hamilton yearbook, a college catalog and a menu from a banquet held in 1887.
Members of the college's archaeology department and the library special collection staff, along with President David Wippman, opened the time capsule.