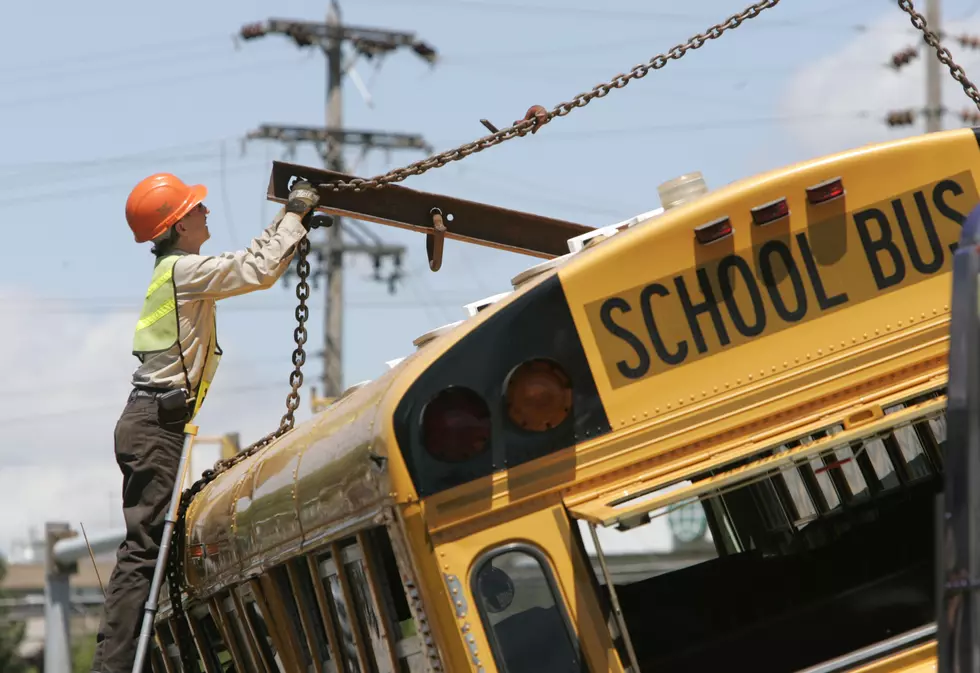 5 Kids Suffer Minor Injuries When School Bus Hits House
Photo Credit - Larry W. Smith / Getty Images
NORTH AMITYVILLE, N.Y. (AP) — Five elementary school children have sustained minor injuries when a mini school bus veered off the road and struck a house in North Amityville, New York.
Suffolk County police say the driver suffered a medical emergency before the crash occurred at around 7:45 a.m. Tuesday.
The driver's condition was not immediately known.
The children were from the Amityville School District.
Online images show the front of the bus against the house and children sitting on the lawn with police officers nearby.