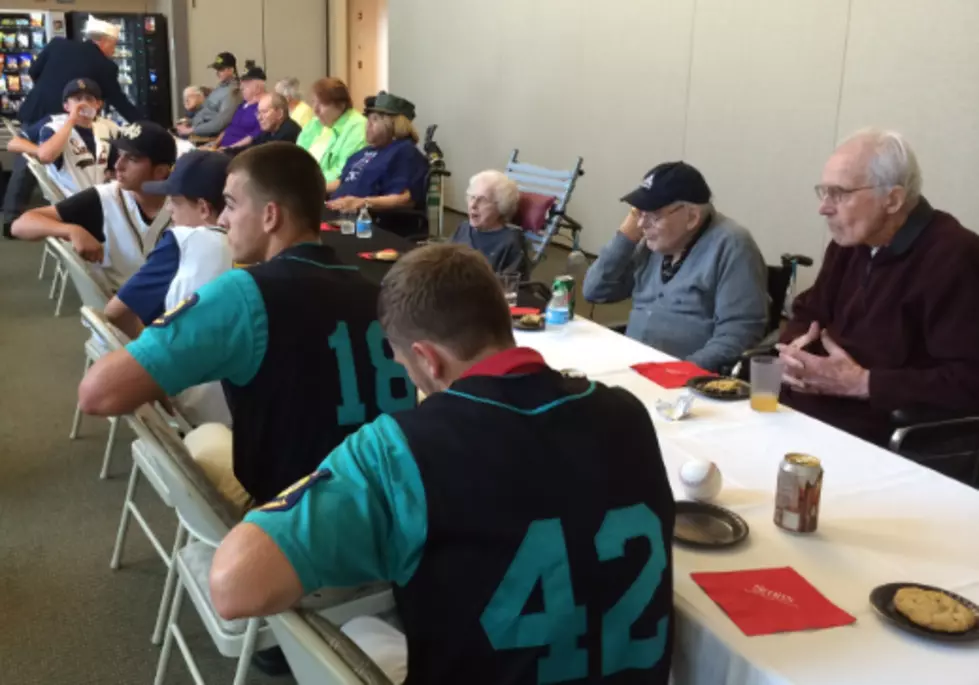 American Legion Players Visit Veterans At Sitrin
Luke Tubia, WIBX
Tomorrow kicks of the New York State American Legion Baseball Championship tournament at Murnane Field in Utica.
Today a group of American Legion players took time to visit with veterans from the Sitrin Health Care Center to learn more about their service and experiences in the military.
Newly elected New York State Commander Fred Peters said the event is well received by both the players and the veterans and he thinks the event is inspirational for both the players and the veterans.
The American Legion State Championships start tomorrow and will finish up with the championship game on Sunday at noon.
Peters said he is personally looking forward to the tournament because being from Staten Island he doesn't get to see much Legion Baseball and he will be throwing out the first pitch.