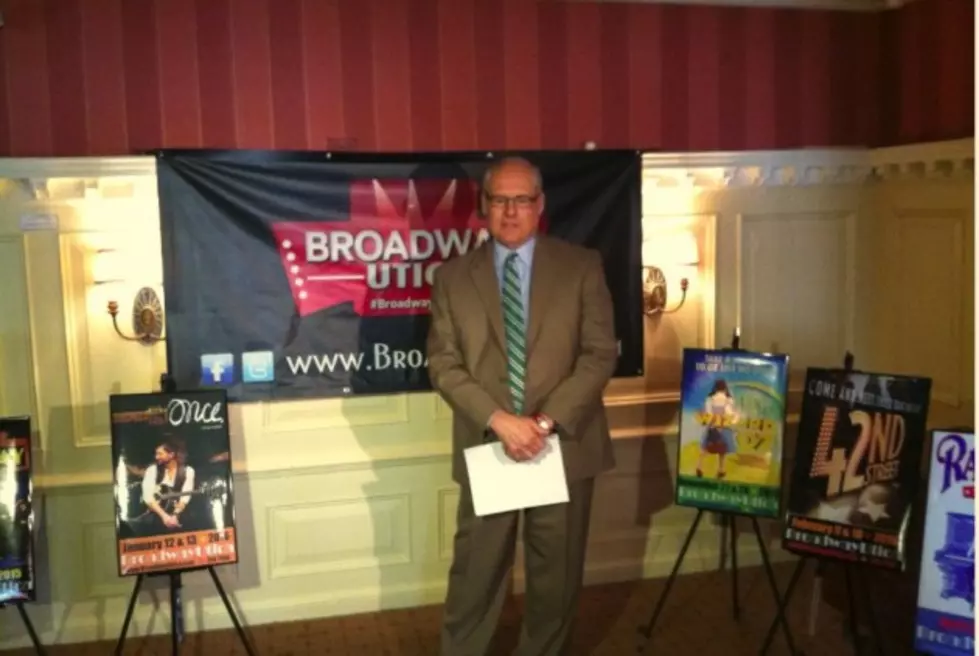 Broadway Theater League Announces Rebranding, More Tech Shows
Jim Rondenelli, WIBX
They've been rebranded as Broadway Utica with the tag line "Where Touring Broadway Begins."
Officals have also announced the lineup for the next season, which will feature four tech shows -- "Jersey Boys, "Bullets Over Broadway", "The Wizard of Oz" and "Once."
Executive Director John Fehlner says a tech show marks the first time the cast, crew and set for a Broadway touring production are together in one place.  Fehlner says the four tech shows will have an economic impact of $4 million to $6 million on Utica and the surrounding area.
The Stanley Theater and Broadway Utica have hosted seven tech shows since 2011.
Broadway Utica's complete Broadway series, includes:
Jersey Boys-- September 17, 18, 19, & 20, 2015 (Thursday, Friday, Saturday evening and Sunday matinee)
Bullets Over Broadway-- October 1 & 2, 2015 (Thursday, Friday)
Once-- January 12 & 13, 2016 (Monday, Tuesday)
42nd Street-- February 9 & 10, 2016 (Tuesday, Wednesday)
Ragtime-- April 6 & 7, 2016 (Wednesday, Thursday)
EXTRA: Wizard of Oz-- November 27 & 28, 2015 (Friday, Saturday)