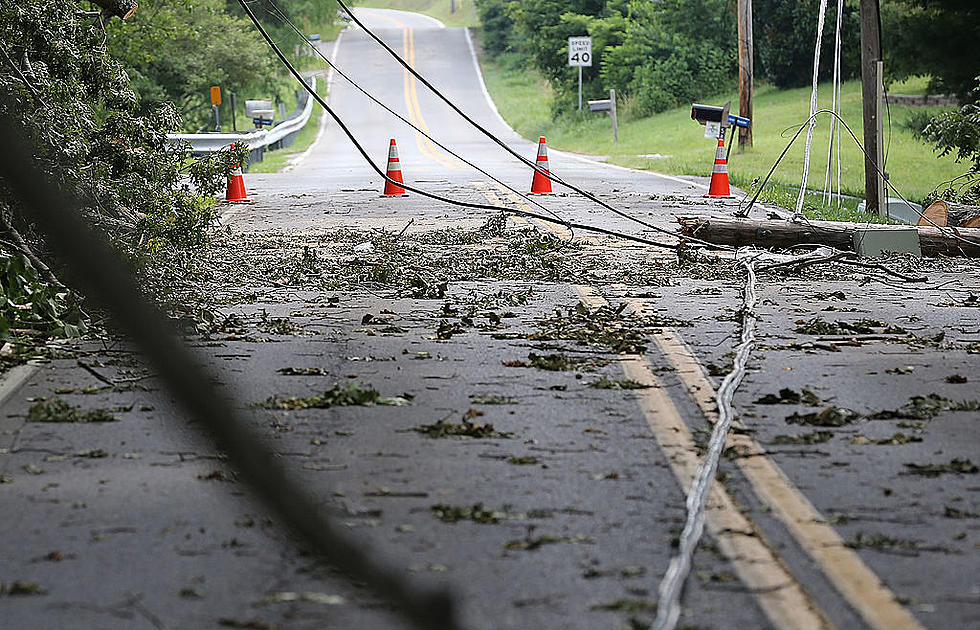 Devastating Wind Storm Leaves Over 10,000 Mohawk Valley Residents Without Power
Photo Credit - Mark Wilson / Getty Images
The devastating wind storm that continues to ravage Central New York has left over 10,000 Mohawk Valley residents without power.
According to the National Grid Power Outage Map, just under 4,000 customers in Herkimer County and over 6,000 customers in Oneida County have been impacted.
National Grid estimates that they should have power restored by this afternoon, however there are several power lines and utility poles down in various locations. In a "Storm Report" on the National Grid website reads,
National Grid continues to closely monitor the weather and has more than 2,000 line, service and tree workers on alert if high winds, heavy rains and the potential for icing damage the electricity system. Customers are reminded to never touch downed power lines; always assume they are carrying live electricity. Downed lines should be immediately reported to National Grid at 1-800-867-5222 or by calling 911.
The New York State Department of Transportation has announced the closing of the following roadways due to downed power lines.
Route 365 between Korber Road and Mappa Ave in the town of Barneveld (now Open)
Route 8 between Steuben Road and North Gage Road in the town of Deerfield (now Open)
Route 12 between Calvin Place and Tibbitts Road in the town of Kirkland (now OPEN)
Route `13 in Canastota is closed in both directions between Seneca Turnpike and Railroad Street due to downed wires and trees. (Now Open)
For a full list of Towns and Villages impacted by the outages and to find out the estimated times of restoration, visit the National Grid Power Outage map by clicking HERE.
---
National Grid also offers text alerts on the latest efforts to restore power.
To receive free text message alerts and updates, text the word STORM to NGRID (64743).  E-mail alerts are available to customers who create an online profile on the company's website.  All alert services can be started and stopped at the customer's request.
Power Outage Preparation:
*Keep your cell phone charged and make sure you know where your backup power supply is.
*Make sure all your flashlights have fresh batteries.
*Fill your gas tank. You can use your car to keep warm and recharge devices.
*Have some food available that you don't need to cook.
* Download the stationu App. You'll receive local alerts, weather reports and more with push notification.