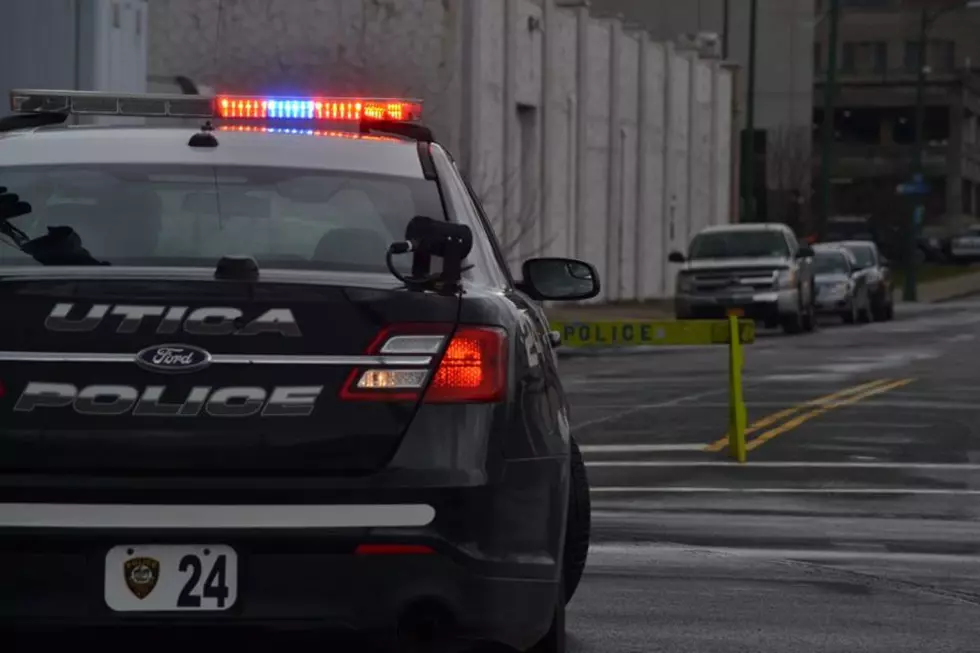 Four Arrested On Weapons Charges Following Traffic Stop In Utica
Photo Credit: CNY's Finest via Facebook (Photo taken by Tazz Hanna)
The Utica Police Department in partnership with their Gun Invovled Violence Elimination or GIVE program has arrested several individuals on weapons and other charges.
According to Utica Police, a traffic stop was conducted on the corner of Conklin Street and Arthur Street, just after 5:00 p.m. Tuesday.
During the course of the traffic stop officers located a loaded, defaced .38 caliber handgun, a quantity of marijuana and cash proceeds.
As a result, four individuals were arrested and are facing a number of charges.
The arrested individuals include:
Hakim Muhammed (17) Utica, also charged with Criminal Possession of Marijuana
Eric Magana (17) Utica
Jacquesse Woods-Williams (18) Utica
Gevon Griffin (20)