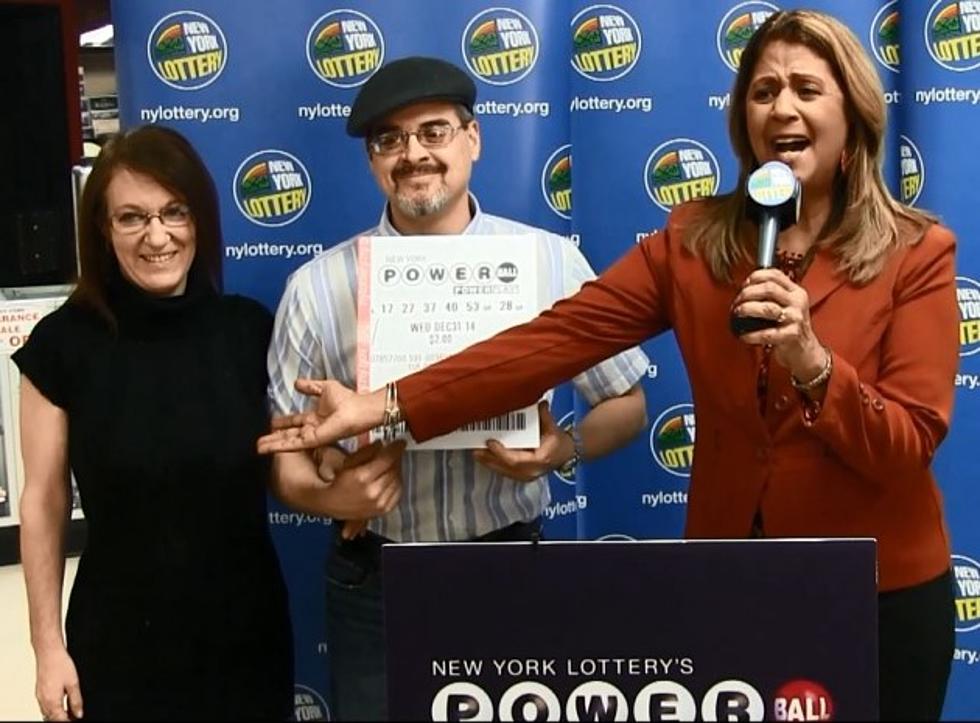 Laid Off Remington Arms Worker Wins $1 Million Powerball Prize [VIDEO]
Photo Credit: Jim Rondenelli, WIBX/Townsquare Media
A Frankfort man is the winner of a $1,000,000 Powerball prize from the New York Lottery.
Michael Doti, who was recently laid off from Remington Arms, bought the winning ticket on New Year's Eve at the Smoker's Choice store in the North Utica Shopping Center.
Doti, who plays Mega Millions and Powerball when the jackpot is over $120 million, says he was walking out of the store and decided to buy a Powerball ticket.
Doti was presented with a ceremonial check for $661,800 by the New York Lottery's Yolanda Vega.
He says he plans to put his winnings toward a new house.
By the way Doti did buy a Powerball ticket for Wednesday night's $564 million drawing, but didn't have a winner.