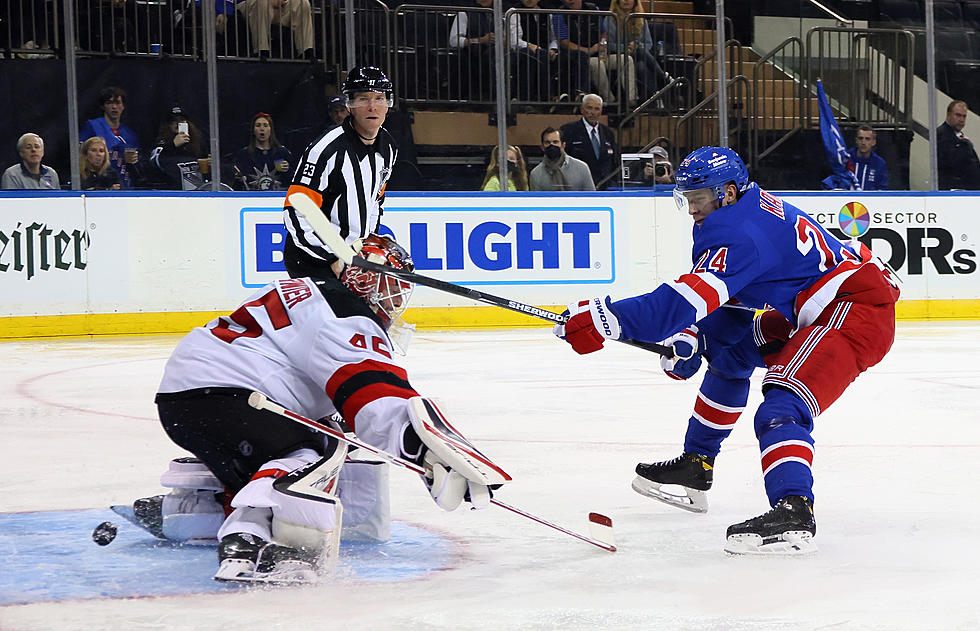 What Will The New York Rangers Look Like Next Season?
Getty Images
The New York Rangers are officially eliminated from the NHL playoffs after their Game 7 loss at the New Jersey Devils Monday night.  It was certainly a disappointing loss ending a disappointing season as the Rangers had a lot of talent and did not even win a playoff series after scoring 107 points in the regular season.  Head coach Gerard Gallant might not even keep his job after this.  You have to be able to win with a talented roster that included bringing in Patrick Kane at the trade deadline.  Goaltender Igor Shesterkin had a nice series but the Rangers effort and defense did not show up.  Let's not forget that the Rangers beat the Devils the first two games on the road and outscored them 10-2.  The Devils then made the adjustments and switched goalies and the Rangers just had no answers for it.

MJ and I were joined by Colin Stephenson from New York Newsday who covers the Rangers earlier this morning right here on Big Board Sports.  Colin says that the team could look very different next year when the regular season begins in October.  Below is our full conversation with him.
The Rangers will most likely look drastically different next season as many of their key players will be gone.  The Rangers still had a good season but their fans expected more including big Ranger fan MJ.  We shall see if Gerard Gallant can keep his job.  It is now onto the offseason for the blue shirts.
Ten Reasons NY Rangers' Fans Should Applaud This Year's Team
Yes, the New York Rangers were eliminated from the playoffs this weekend, but there are still numerous reasons to applaud this year's upstart group.
Altamont's Jay Leach Makes NHL Coaching Debut with Kraken
Altamont native and former Albany Academy standout Jay Leach made it as a player, and now, he's making it as a coach on the world's biggest hockey stage.