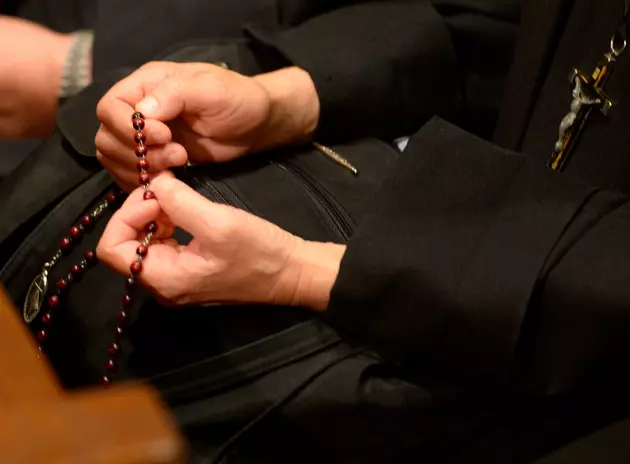 Praying Nun Harassed, Threatened Inside NYC Catholic Church
Photo Credit - Pool / Getty Images
NEW YORK (AP) — New York City police say a nun praying inside a Roman Catholic church was harassed by a man who said he "didn't believe" in her religion and then threatened to kill her.
The man is seen in surveillance footage in the vestibule of the Catholic Co-Cathedral of St. Joseph in Brooklyn pacing with no shirt. Police say he approached the 49-year-old nun and said: "I don't believe in this because you don't help poor people." She tried to ignore him and he got close to her and asked her to repeat what he said. Then he said he'd kill her, and she yelled for help.
The suspect fled on foot. Police say the hate crimes task force is investigating. The woman was shaken but not physically injured.