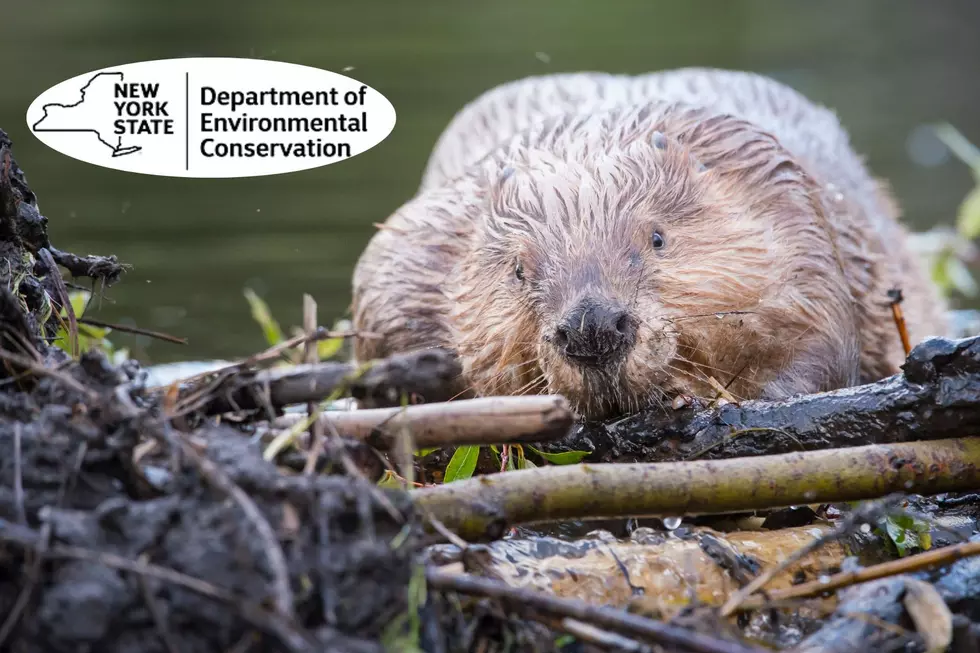 Is It Illegal to Clear a Beaver Dam on Private Property in New York?
Jillian Cooper via Canva/dec.ny.gov
One of the "charms" of the Hudson Valley is finding all the unexpected visitors who decide to make your property their home. My back porch in Newburgh, NY, for instance, is currently providing cover for at least one hibernating groundhog. Come spring, we're serving him an eviction notice... but what about beavers?
Removing Beaver Dams in New York State
A Facebook post from a local landscaping company has worried many Ulster County, NY residents. "Clearing beaver's dam", was all the post said, along with photos of a swimming beaver and the likely dam in question. But is it really legal to remove a dam?
Beavers: The Good, the Bad, and the Ugly
Beavers are not only the official state mammal of New York, they're also known as "ecosystem engineers" due to their ability to literally transform the landscape around them. While beavers are often beneficial to their environment, there are also many complaints from New York residents due to flooding and other side effects of the animal's industrious dam building. So can you kick them out of your property?
How to Legally Remove a Beaver Dam in New York
Yes... and no. As many commenters on the original Facebook post pointed out, a permit is needed from the New York State Department of Environmental Conservation (NY DEC) to remove a "nuisance beaver" (great band name, by the way). From the DEC:
No person is allowed at any time to disturb a beaver's dam, house, or den without written permission from DEC. If the affected party does not own or legally control the site where the beaver's dam is located, it is [their] responsibility to obtain permission... to carry out the permitted actions
As the DEC states, the first item needed to clear a dam is a permit. After the permit is issued, they continued, the landowner may choose an "agent" (aka a pest removal service or animal expert) to "deal" with the beaver. So is a local business breaking the law?

According to the regulations from the DEC, the company would only be able to remove the beaver and its dam if they were the designated agent chosen by the landowner, assuming they have already been issued a permit. If not, a fine may be in their future. Love beavers? Check out some of the cutest in the Hudson Valley below (and keep scrolling for BABY BEAVERS!).
Frolicking Beaver Family Swims in the Hudson Valley
Mom, dad, and two adorable baby beavers took some family time out on a Orange County, NY lake
Rescued Adirondack Baby Beavers Bring Cuteness Overload
A litter of 5 baby beavers, called 'kits,' were recently rescued in Lake George.