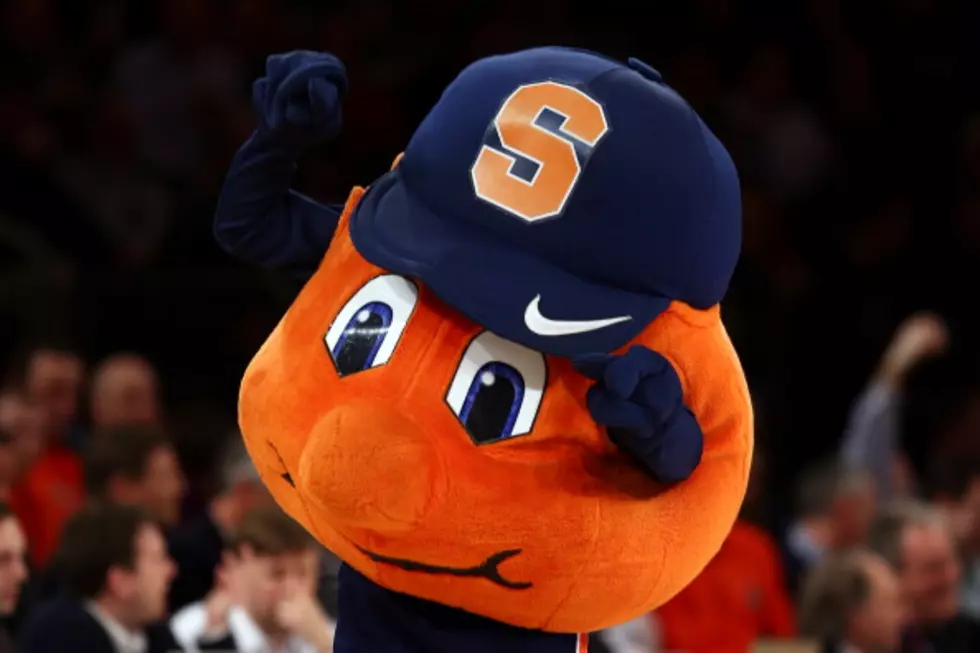 Sports Illustrated Ranked Otto The Orange As A Top Mascot In College Football
Elsa/Getty Images
Not only did Syracuse University's football team start the season off with a win against Colgate, they also grabbed a win from Sports Illustrated. The famous sports magazine ranked Otto The Orange in the Top 10 mascots in college football.
Your favorite orange ball Otto came in at number 8 on the list:
"#8: Syracuse's Otto the Orange — A distant cousin to the delightful Obie the Orange (the Orange Bowl mascot), Otto is meaner than he looks — and always causing more trouble than he should be."
According to Syracuse.com, Otto was the second-highest ranked mascot in the ACC behind only Chief Osceola from Florida State who came in at Number 1.
Otto was officially born in 1990, and has been the schools mascot ever since.
---
BONUS VIDEO- Facebook Family Search Pays Off For Syracuse Native