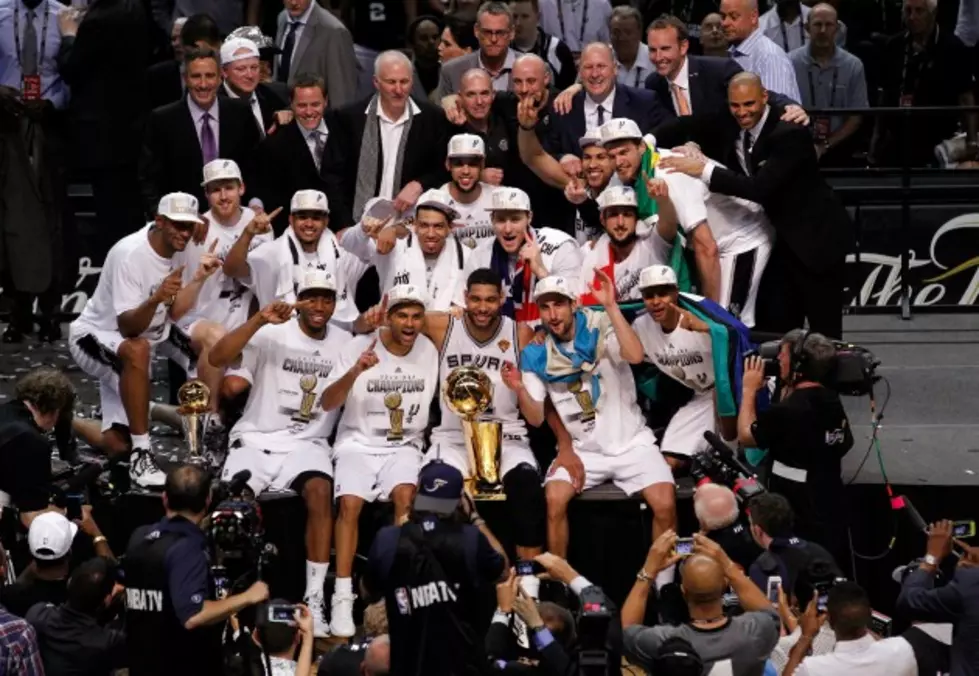 Spurs Dispose Of Heat, Win Fifth Title Since 1999
Chris Covatta, Getty Images
SAN ANTONIO (AP) — The San Antonio Spurs won their fifth NBA championship, beating the Miami Heat 104-87 on Sunday night to win the series in five games.
Kawhi Leonard had 22 points and 10 rebounds for the Spurs, who added this title to the ones they won in 1999, 2003, '05 and '07. They nearly had another last year, but couldn't hold off the Heat and lost in seven games.
The rematch was no match at all.
San Antonio rebounded from an early 16-point deficit by outscoring the Heat 37-13 from the start of the second quarter to midway in the third.
LeBron James had 31 points and 10 rebounds as Miami's two-year title reign ended.