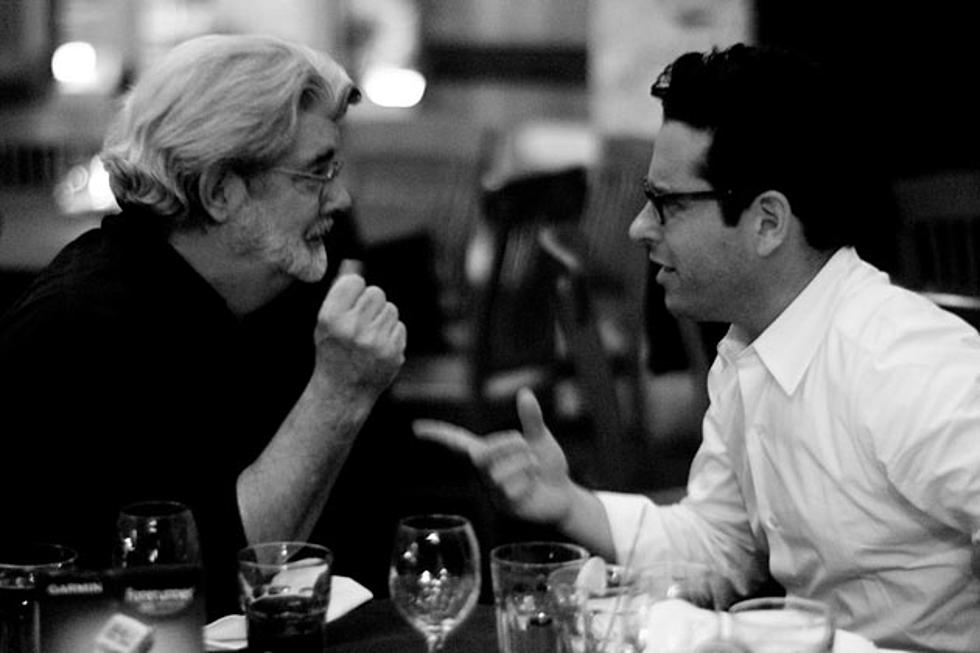 'Star Wars: Episode 7′ — George Lucas Says "I Have Not Spoken to J.J. Abrams"
Joi Ito, Flickr
When George Lucas handed the reins of 'Star Wars' over to Disney, it was understood that the man behind the most popular science fiction universe of all time would only be involved in 'Star Wars: Episode 7' in a limited capacity. However, we didn't realize just how limited it was! Lucas recently spoke out about his involvement in 'Star Wars: Episode 7' and revealed that he hasn't spoken to director J.J. Abrams. Like, at all.
Speaking with Access Hollywood at the Daytime Emmy Awards (where 'Star Wars: The Clone Wars' picked up a trophy), the grand master of the 'Star Wars' universe was pretty straightforward about his new "godfather" role. He'll be there if he's needed, but otherwise, he's just going to let them do their thing:
I have not spoken to J.J. He's been busy with Star Trek, and I'm sure that he'll let me know when he's got some questions. So, you know, that's all going well. Kathy tells me it's working out great. I think it's great...I don't have to worry about these guys any more.
For some fans, this will be troubling news. After all, what is 'Star Wars' without George Lucas? But for many others, this is a good sign indeed...because 'Star Wars' with George Lucas can look like the prequels and no one wants any more of those, thank you very much.
To be fair, Lucas admits that the lack of communication has more to do with Abrams being crazy-busy with 'Star Trek Into Darkness' than anything else. We imagine that Abrams will kiss the ring of the creator soon enough and the two will have plenty of lengthy conversations on where to take the 'Star Wars' saga next...and we expect that Abrams will ignore most of what he has to say.