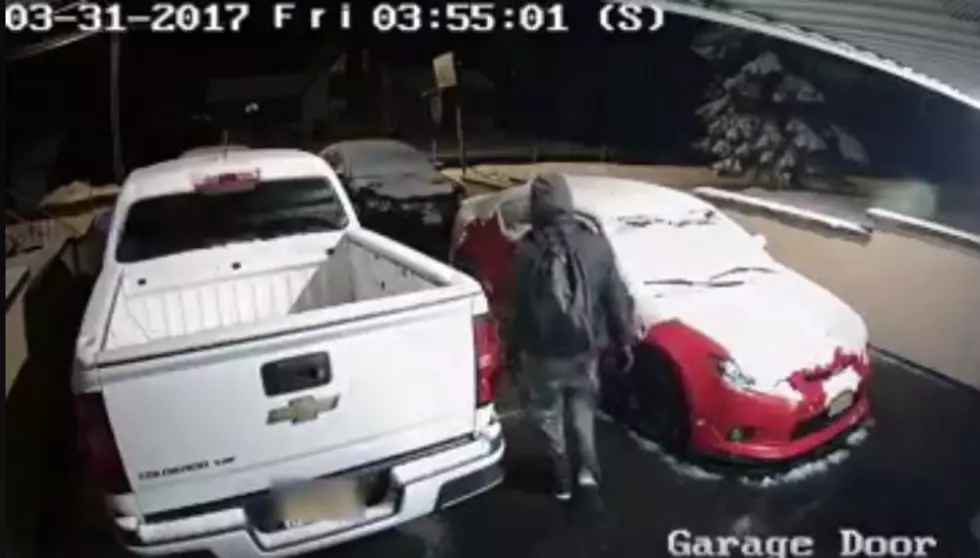 Utica Police Looking for Man Who Stole a Rifle From a Vehicle
Utica Police Department
The Utica Police Department is looking for the public's help to identify a man who is wanted for stealing a rifle from a vehicle at a residence.
The incident took place in the early morning hours of Friday, March 31st, 2017. The man who appears to be wearing a mask walks up to the vehicles, goes to the driver's side of the red sedan and grabs the rifle from inside. He then walks away.
Any information can be given to the Utica Police Department or Mohawk Valley Crime Stoppers. Call Utica Police 315-223-3555. All tips can be kept confidential.