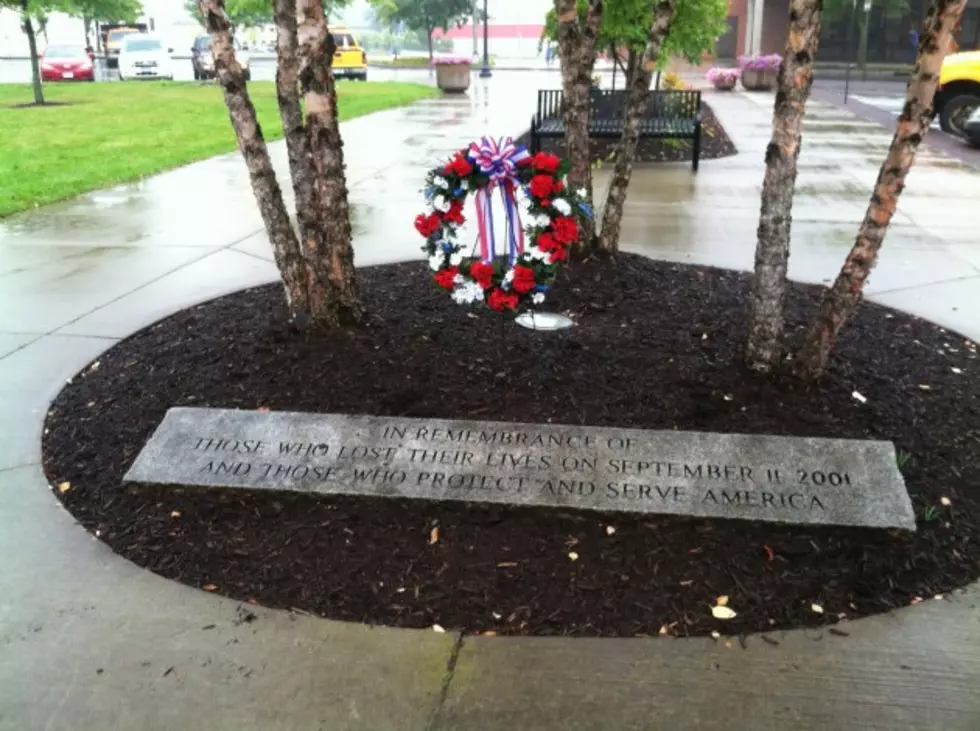 Wreath Laying Held At 9/11 Memorial In Rome [AUDIO]
Jim Rondenelli, WIBX
Ceremonies are being held around the area today to mark the 13th anniversary of the 9/11 terror attacks.
A wreath laying ceremony was held at the 9/11 Memorial Monument in Rome.
Rome Mayor Joseph Fusco says even though it's been 13 years since the terrorist attacks, the problems haven't gone away.
A cerermony also took place at the 9/11 Monument on the Parkway in Utica and the Genesis Group held its 13th annual Regional Prayer Breakfast at Harts Hill Inn in Whitesboro.