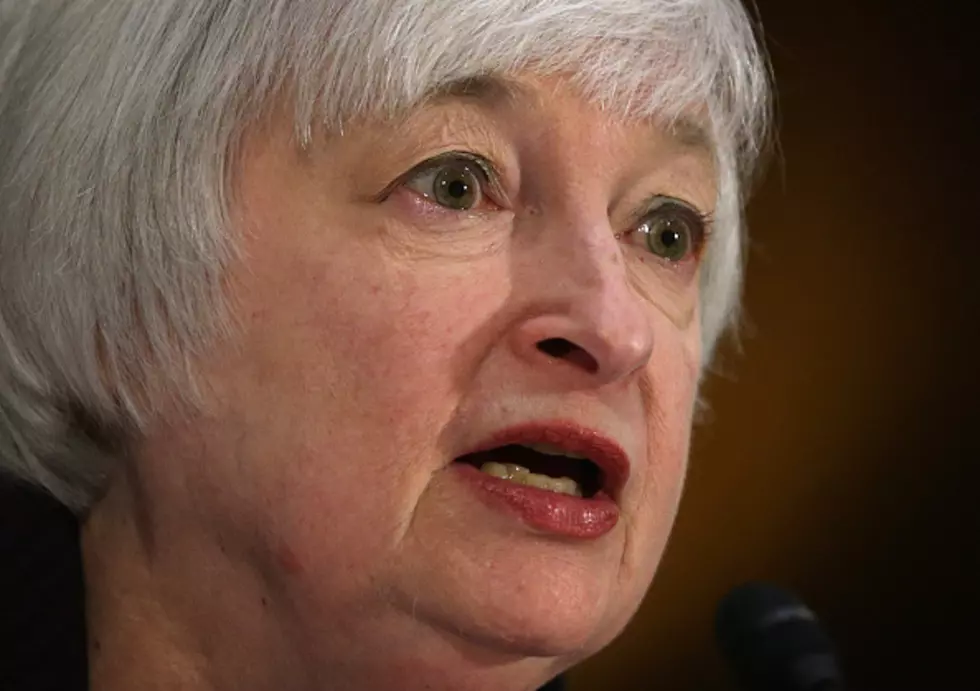 Yellen Say Fed Still 'Patient' on Raising Rates
Photo Credit: Alex Wong, Getty Images
WASHINGTON (AP) — Federal Reserve Chair Janet Yellen says the Federal Reserve remains patient in deciding when to start raising interest rates because too many Americans remain unemployed, wage growth remains sluggish and inflation is running below the Fed's target.
Yellen says the Fed's continuing use of the word "patient" means a rate hike is unlikely for at least the next two meetings. The Fed has kept its benchmark rate near zero since 2008.
Even if the Fed changes its language, Yellen says that will not necessarily translate to an imminent shift in monetary policy. Rather, it indicates that the Fed will start considering rate hikes on a "meeting-by-meeting basis."
Yellen's testimony to Congress supports the view that a rate hike is not likely before June or even later this year.
(Story by: Martin Crutsinger, Economics Writer, The Associated Press)