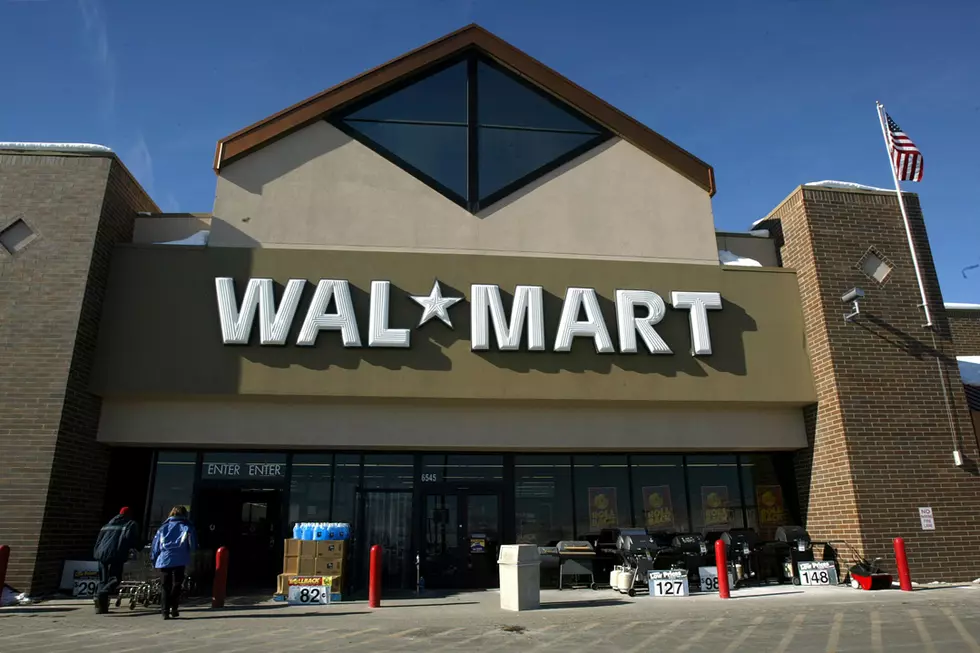 Are These New York's Walmart Skimmer Scammers? State Police Release Photo of Suspects
Mark Mainz, Getty Images
New York State Police are still investigating but have now discovered several card skimmers placed at the checkouts of several Walmart locations in the Southern Tier and CNY.
The so-called 'skimmers' allow fraudsters to retrieve your card numbers - the full 16 digits, along with the expiration date, and pin numbers.
State Police officials describe the skimmer this way:
Skimming occurs when devices illegally installed on ATMs, point-of-sale (POS) terminals, or fuel pumps capture data or record cardholders' PINs. Criminals use the data to create fake debit or credit cards and steal from victims' accounts. It is estimated that skimming costs financial institutions and consumers more than $1 billion each year.
After initially finding a single device the Walmart on County Route 3 in the town of Granby, devices have now been located at stores in East Syracuse, Camillus, Auburn, Erwin and Oswego, and there may be more.
State Police have released this photo of three people they think may behind the skimming devices.
Police the skimmers (photo below) were placed inside the stores during the weekend leading up to Independence Day.
State Police in Painted Post say this skimming device below was specifically designed to look just like the credit card readers found inside thousands of Walmart stores. They were manufactured to easily fit over the real store devices and are disguised to look just like them, so they didn't draw attention and wouldn't be easily detected.
If you visited a Walmart location in Upstate New York in the month of July, you're advised to keep an eye on your credit and debit card transaction history. While authorities hope all of the skimmers have been located, it's possible some are still out there at store checkouts, creating new potential victims each day.
If you find suspicious activity or unauthorized purchases on a card you used a Walmart location and think you are one of the victims, contact your local New York State Police barracks.
12 Of New York State's Most Wanted Criminals- July 2023
Below are individuals wanted by the New York State Department of Corrections and Community Supervision's (DOCCS) Office of Special Investigations who have been designated as its
Most Wanted Fugitives
. They should be considered armed and dangerous. This list is current as of 7/01/2023:
NEVER attempt to apprehend a fugitive yourself. If you have information on the location of any of these fugitives, you can contact OSI 24 hours a day / 7 days a week to report it. All leads and tips are treated as confidential information.
If an immediate response is necessary, such as you see the wanted person at a location, please call "911" and report it to the police.
Most popular grocery stores in America
11 Great Little "Lake Towns" To Visit This Summer in Upstate New York
For many in Upstate New York, summertime means time spent on a lake. Here is a gallery of some of the best "lake towns" in our region. They can be big (lake George) or a town with about 600 population (Hammondsport). But all 11 are fun and the lakes are all gorgeous.