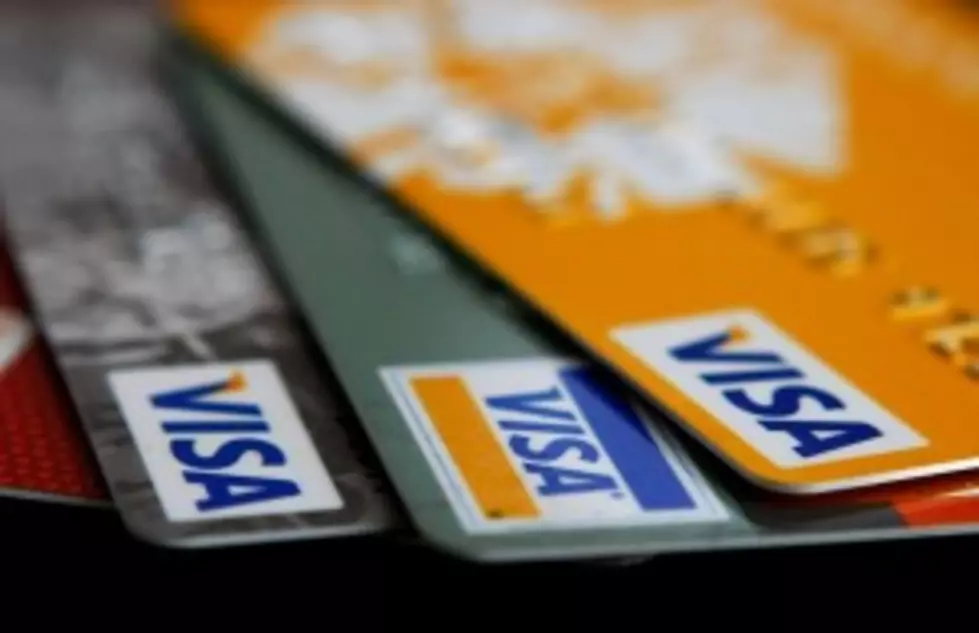 BBB Warns About Gift Card Scams
Utica, NY (WIBX) - The Better Business Bureau is issuing a warning to holiday shoppers about gift card scams. David Polino, president of the non-profit consumer protection group says, who and where you buy the gift cards from, can make all the difference. He recommends shopping at retailers who store their cards behind a counter to avoid tampering.
Also, he says thief's are using cell phones to take photos of the unique identifying numbers, and waiting for an unsuspecting shopper to buy the card they have already stolen data from. And, he warns about fraudulent gift cards sold on auction websites. According to the National Retail Federation, an estimated $27 billion will be spent on gift cards this holiday shopping season.
The BBB offers the following tips for gift card shoppers this holiday season:
Avoid Untrustworthy Online Auction Sites. Not all sites are created equal and the money you expect to save may not be worth the risks. BBB recommends shoppers research online resellers first at bbb.org and check into the terms and conditions before they buy to ensure there's help should something go wrong after a purchase.
Shop with Trust. Regardless of where you buy from, BBB advises consumers to know and trust the retailer they're buying their gift cards from. Whether you're online or in a grocery store, pharmacy, bank or specific retailer, it's important to know the gift card policies beforehand. View their BBB Business Review for information or other sources before you give them your financial information. If you buy a gift card online, make sure you buy it from the same business where you plan to use it.
Buy from Behind. Gift cards publicly displayed leave room for tampering and data stealing. BBB recommends consumers shop from retailers who store their cards behind a counter or to request one that has not been out on the floor. Make sure you inspect the packaging and have reassurance from the management about store employees who also need to have your trust.
Load in Front. Ask your store cashier to scan the gift card in front of you for the amount you'll be paying. You will have peace of mind that the total you want for your gift will be on the card you actually buy.
Watch out for Fees. The Credit CARD Act of 2009 that reformed credit card practices changed the worst fee attributes of gift cards: inactivity fees and expiration dates. Cards can not expire before 5 years from the date of purchase or when money was last loaded onto a card. Inactivity fees are prohibited for the first 13 months in New York State. But there's a but… not all cards are equal since some still have fees affiliated with them. Cards from banks, malls and credit cards are more likely to add fees for activation, maintenance, and transactions.
There are primarily two types of cards and your choice will affect how they can be used and the amount of fees charged.
Retail gift cards (closed loop) are sold by retailers, gas stations and restaurants, and can be used only with those merchants.
Bank gift cards (open loop) can be used wherever you like as long as they carry the logo of a payment card network such as American Express, Discover, MasterCard or Visa. Some bank-issued gift cards charge a fee for checking the balance.
Keep your Receipt. Consumers might expect a retailer to accept a return even if they don't have a receipt - but in many cases it's not so. Not only do receipts help you with easy returns but when you have one for your gift card it provides proof of the amount you purchased. Many retailers are able to track where the gift card was purchased, activated and used. If the card is lost or stolen, some retailers will replace the card for you if you have your receipt.
Protect Your Information. When you buy a gift card online, it's not only important to shop with a business you trust, but to keep your personal information personal. BBB reminds consumers to never share their Social Security number at the time of any purchase. And to take advantage of registering your gift card with store online if possible. Not all stores offer this option, but you can uncover misuse of your gift card sooner and report it more quickly.
Use them as Cash …and Quickly. Retail experts estimate that 25% of all gift cards go unused each year. Lost or forgotten gift cards represent free money for stores; about an $8 billion gift for the retail industry each year.