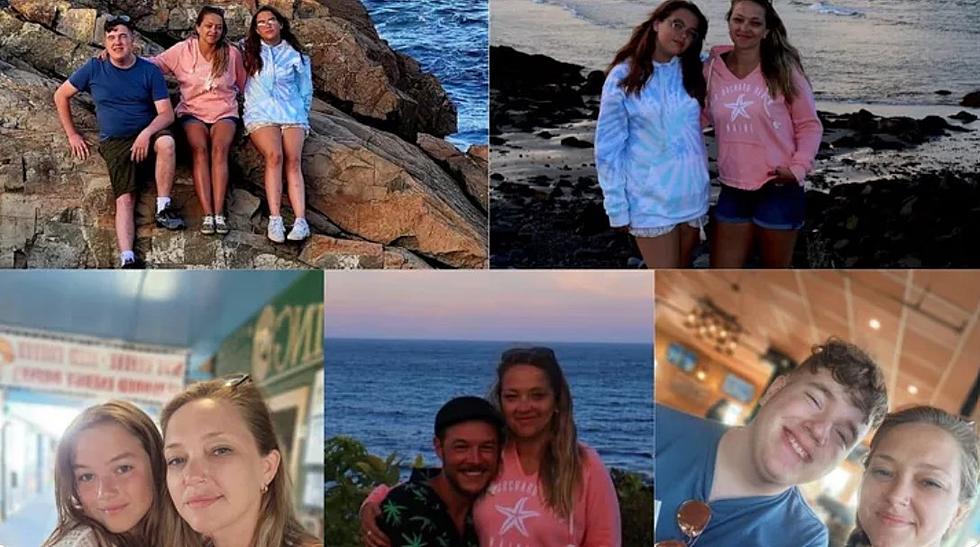 Benefit Saturday For Local Mother Battling Terminal Diagnosis of Rare Cancer
Screengrab of GoFundMe page for Amanda Brogna, who is battling Stage 4 cancer. A benefit for her and her family is set for Saturday at the New Hartford Legion.
A benefit to help a local family that has been devastated by cancer is happening Saturday.
Amanda (Allinger) Brogna was recently told her cancer is terminal but continues to fight against a rare intestinal cancer that she was able to fend off once before. After her initial diagnosis several years ago, she underwent chemotherapy and received a clean bill of health. Unfortunately, after noticing a return of pain and discomfort, Amy learned her cancer had returned and had advanced to Stage 4. In August of last year, the news got worse as she, her husband, Anthony Sr., and two children, 18-year-old Anthony Jr. and 14-year-old Alyss, were told by doctors she would only had two years to live.
Tragically, through all of this, the family had to endure the loss of Amy's mother Pamela, who lost her battle with metastatic cervical cancer a little more than a year ago following a more than 10-year cancer fight of her own.
Saturday's benefit is planned from 3:00 - 6:00 p.m. at the New Hartford Legion on Clinton Street. All are welcome.
Those who would like to support the cause but are unable to attend Saturday can make a donation to a GoFundMe page setup for the family. The page also has additional information about Amy's battle, along with a timeline of Amy and Pamela's diagnoses and treatments.
Tickets are available at the door and cost $25 for an individual and $45 for a couple.
Biggest And Best Breakfast Burritos In Central New York
Who makes some of the biggest and best breakfast burritos in the Mohawk Valley and Central New York? We took suggestions off of Facebook, and in particular the
315 Menus Facebook group
, and decided to highlight the top of the list. Here's where people find the biggest and best breakfast burritos:
From A to Z- Amazing Fish Fries In Central New York You Need To Try
Looking for a new place to go grab your weekly fish fry? We've got you covered. Here's just a few amazing spots we've been to in the area that we think you should try. We have it covered from A to Z.
*Disclaimer - these are not the only places to get fish fry. There are plenty of others that are just as good. You can find plenty of other recommendations on Facebook.