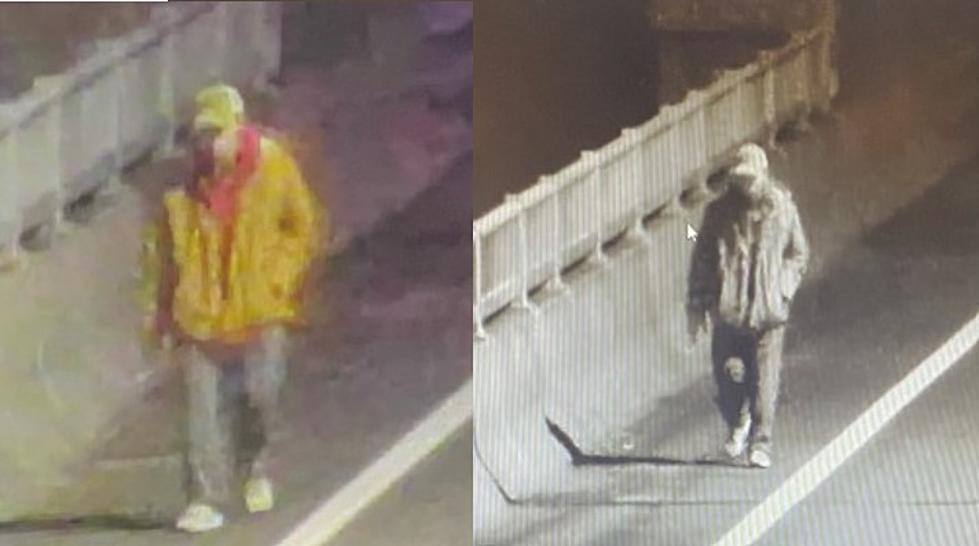 Catskill Police: Who is This Man Walking on the Rip Van Winkle?
Photo Credit: New York State Police
State Police and the Village of Catskill Police are asking for help from the public identifying a man walking on the Rip Van Winkle Bridge.
In surveillance video it appears that the man was wearing a orange or red hoodie with a yellow jacket, a light-colored baseball hat, jeans, and sneakers.  He was walking on the bridge at approximately 3:30am on Wednesday, November 17, 2021.
Anyone knowing the identity of this individual, or with additional information, is asked to call State Police Catskill: (518) 622.8600.
[Author's Note: This post is informational only and is based largely on a press release from the New York State Police.  No additional information is available at this time.]
Visual Artist Luke Jerram Inspires the World
Visual Artist Luke Jerram Inspires the World
Private Island For Rent In The 1,000 Islands
2021 World Series Artifacts Will Live in Cooperstown at Baseball Hall of Fame
Artifacts from the 2021 World Series that featured the Atlanta Braves' first championship since 1995, made their way to the National Baseball Hall of Fame in Cooperstown on Wednesday, Nov. 3, 2021. The Braves beat the Houston Astros 7-0 on Tuesday night in Houston, clinching the World Series in game 6, 4 games to 2.
The baseball artifacts were on display in Albany at the Albany Airport baggage claim area on Wednesday, before making the trip to Cooperstown.
Here are 9 now historic artifacts from the series that will forever live at the Hall of Fame.