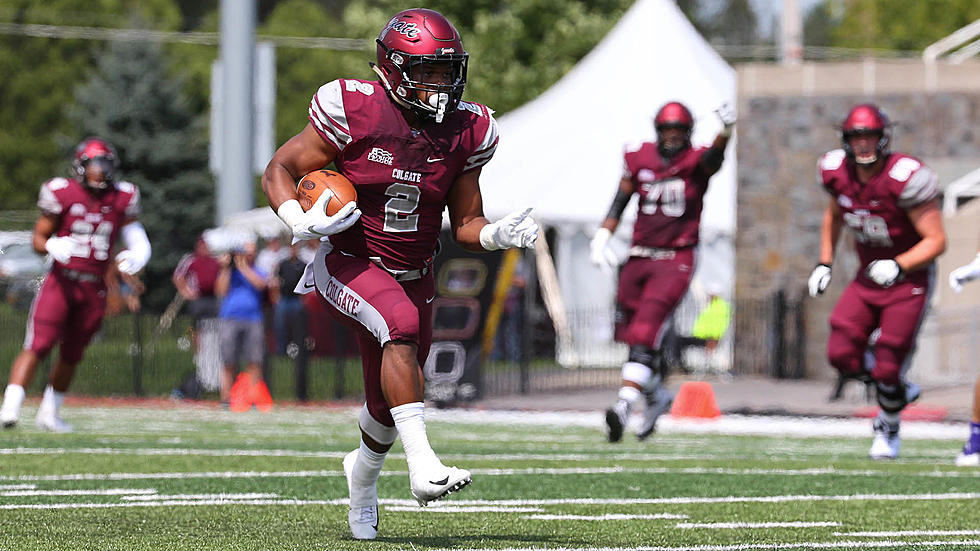 Colgate's Holland Joins Walter Payton Watch List
photo courtesy of Colgate University Athletics
Colgate senior running back James Holland, Jr is one of seven players who were named to the STATS FCS Walter Payton Award Watch List on Thursday.
Holland had rushed for 503 yards and 6 TD's for the undefeated (6-0) and nationally-ranked Raiders. (#13 FCS Coaches Poll, # 17 STATS FCS Poll)
He's also caught 18 passes for 122 yards and two touchdowns.
Holland was named Patriot League Offensive Player of the Week for his performance in Colgate's 31-0 shutout of Cornell last Saturday.
He rushed for 119 yards and one touchdown and had a career-high five receptions for 33 yards and another score
The Payton Award, known as the Heisman of the FCS, honors the national offensive player of the year award in college football's Division I subdivision.
Colgate running back Kenny Gamble won the first Walter Payton Award in 1987 and Raider running back Jamal Branch captured the award in 2003.