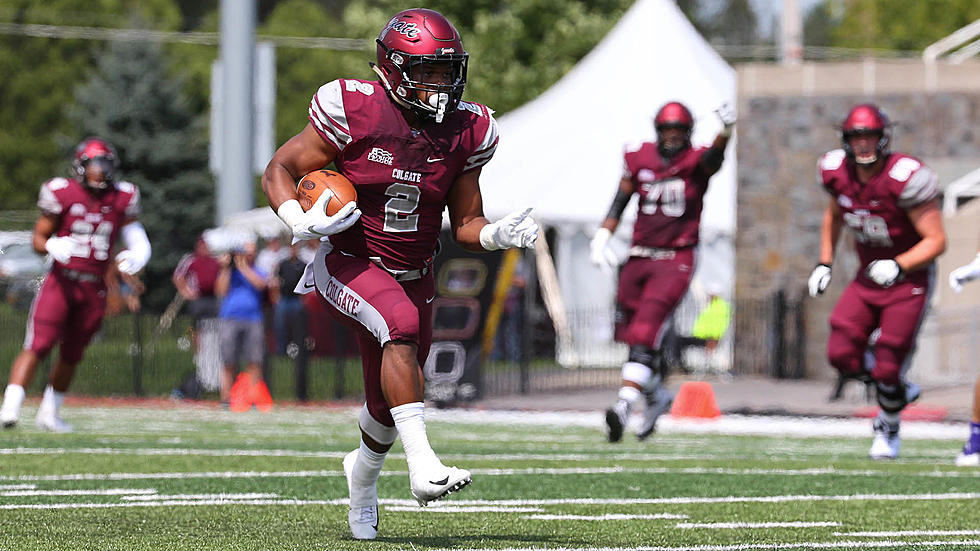 No.11 Colgate Football Steamrolling Competition
photo courtesy of Colgate University Athletics
The Colgate Raiders steamrolled another opponent this weekend, beating Georgetown 38-0 to improve to 7-0 overall and 4-0 in the Patriot League.
Raiders quarterback Grant Breneman threw for just 69 yards but scored on a pair of one yard TD runs. James Holland - a candidate for the FCS Walter Payton Award -carried 19 times for 92 yards as the Raiders ran for 242.
'Gate's D was again dominate, holding the Hoyas to 36 total yards of offense. The shutout was Colgate's fourth in their last five games. They allow an average of just 3.3 ppg, the lowest in the nation.
The latest FCS Coaches Poll has Colgate at No. 11, while the STATS FCS Poll puts them at 12, up from 16 last week.
The Raiders' three remaining games will be played on the road:@Fordham @Lehigh and @Army.