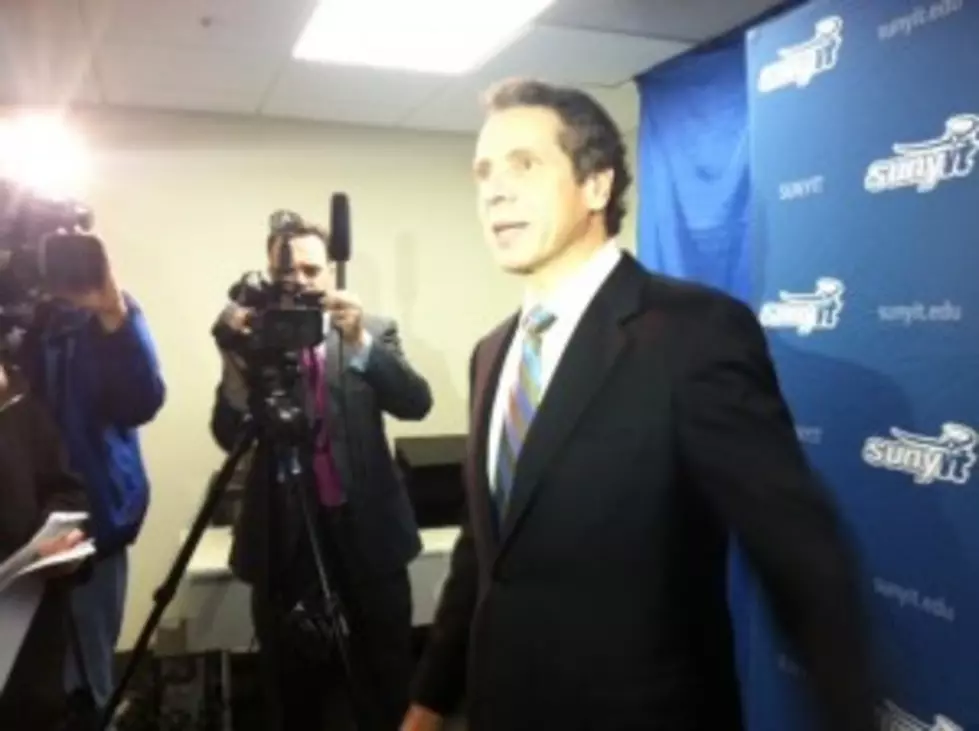 Cuomo Receives High Marks According To New Approval Poll
Gino Geruntino, WIBX
Loudonville, NY (WIBX) - Though his numbers slipped slightly from last year, Governor Andrew Cuomo is still doing well with the state's voters.
According to a recent poll released by the Siena Research Institute, Cuomo has a 71 percent favorability rating, down from 73 percent last year.
Regarding job performance, the governor remained steady with a 60 percent approval rating. That, too, is down slightly from 62 percent in 2012.
Several of Cuomo's State of the State proposals also did well, according to the group. Among them were plans to increase the state minimum wage to $8.50, which was accepted 83-15, and the decriminalization of small amounts of marijuana up to 15 grams (62-15).
Other proposals didn't fare as well, including his plan to place armed guards in schools and arming teachers. In each case, more than half of those responding were opposed.
This month's questions were asked before, during and after the passage of the Governor's controversial NY Safe Act.