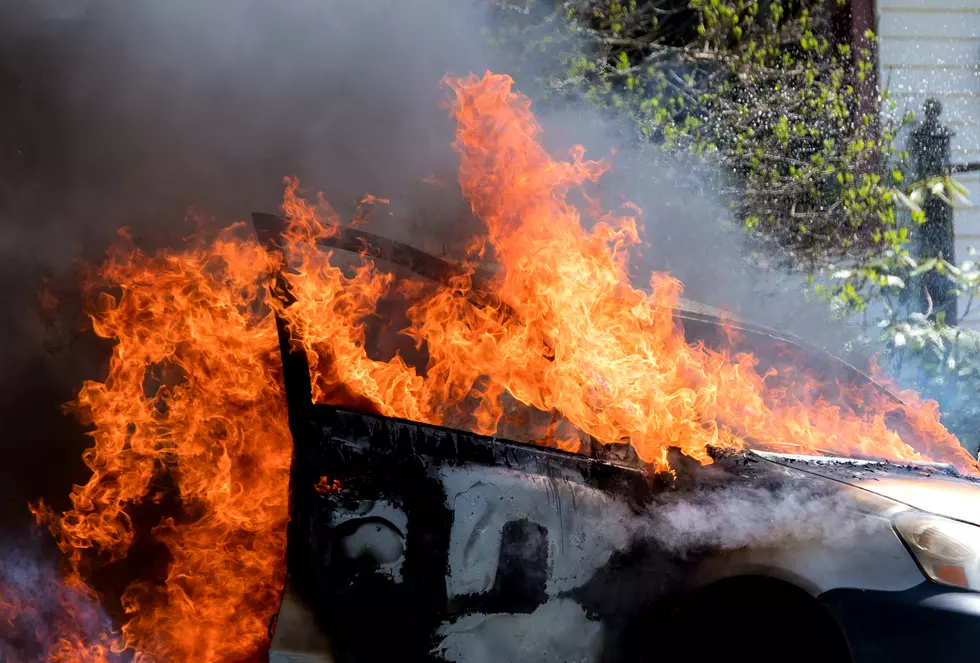 Elderly Couple Saved From Burning Car In Upstate New York
madsci
A hero is credited with likely saving the lives of an elderly couple in Upstate New York.
On Wednesday the New York State Department of Environmental Conservation (DEC) released its Environmental Conservation Police on Patrol.
ECO Safely Removes Elderly Couple from Car Fire In Delaware County, New York
On March 7, while patrolling State Route 206 in the hamlet of Downsville, ECO Doig spotted a vehicle pulled over on the side of the road.
For all the news that the Hudson Valley is sharing make sure to follow Hudson Valley Post on Facebook, download the Hudson Valley Post Mobile App and sign up for the Hudson Valley Post Newsletter.
When officer Doig approached he spotted flames shooting out near the exhaust and gas tank of the vehicle.
DEC Officer In Upstate New York Saves Elderly Couple From Burning Car
He immediately notified Delaware County 911. Doig released there wasn't enough time so he quickly approached the vehicle and safely remove two elderly individuals from the car.
The couple was unaware the car caught fire, according to the DEC.
"The couple, unaware the car caught fire, were appreciative of ECO Doig's quick response," the DEC stated in a press release.
Officer Doig then retreated to his patrol vehicle, grabbed his fire extinguisher and put out the fire.
Upstate New York Cop, Hudson Valley School Employee Accused Of Quadruple Murder
The car was leaking gas and was seconds away from becoming fully engulfed in flames, according to arriving members of the Downsville Fire Department.
Can You Legally Shoot Geese In Spring In New York?
Did You Know? Over 100 Fun Facts About the Hudson Valley
Did you know that Lucille Ball made her stage debut in the Hudson Valley? How about Philadelphia Cream Cheese wasn't invented in Philadelphia, but in Orange County? Or that a mansion in Dutchess County inspired the expression "keeping up with the Joneses?" Find out about those and over 100 other fun facts about the Hudson Valley.
Nearly 50 Children Have Recently Gone Missing From New York State
Close to 50 children from New York State and the Hudson Valley have recently gone missing. You can help a New York family get reunited with a missing loved one.
KEEP READING: See the richest person in every state