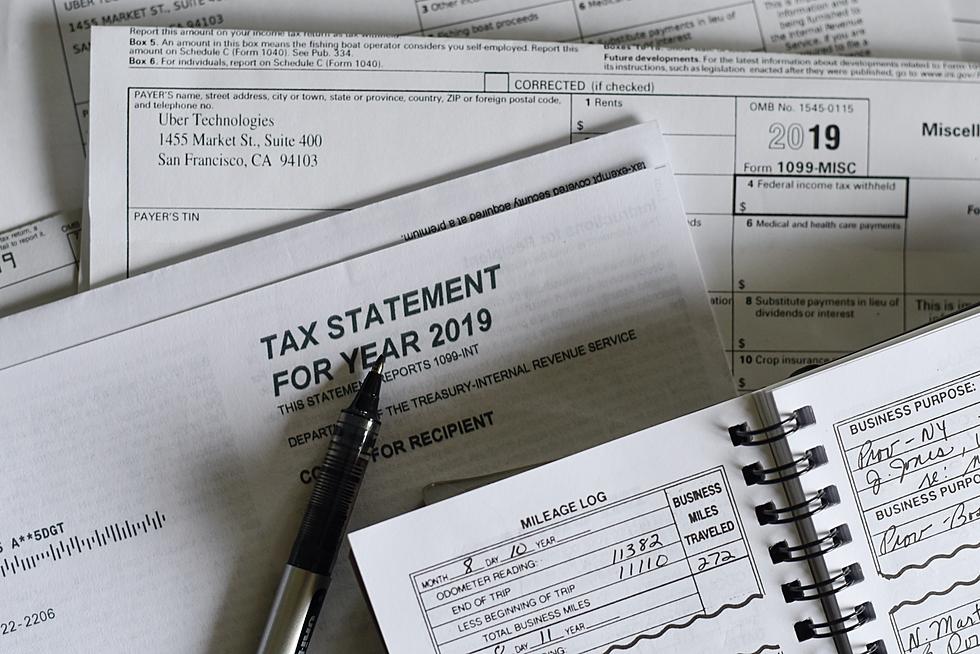 IRS Owes 77K New Yorkers $900 Each! Are You One? Is It Too Late?
Photo by Olga DeLawrence on Unsplash
What is the most money you have ever stumbled upon? a quarter? Maybe you found a $5 bill on the floor in the mall? That can be a nice surprise if nobody claims the money as theirs. What if I told you that the IRS stumbled upon over 1 billion dollars and they are going to keep it unless you claim your share?
There are approximately 77,000 New York State residents that are owed a share of that money you will need to act quickly. Time is running out to claim what is an average of $900 in refunds.

Recently the Internal Revenue Service revealed that more than $1.5 billion dollars of unclaimed income tax refunds are ready to be paid to 1.5 million U.S. citizens but funds can't be paid out until these individuals file their 2018 1040 federal tax form.
There are an estimated 77,315 New York State residents that could qualify for a $900 refund! That is nearly $80 Million in unclaimed refunds for New Yorkers! You still have time to claim this money but that window is starting to close.
According to the IRS, if a federal income tax return was not filed, you have 3 years to claim a tax refund. If you don't file a tax return within three years, the money becomes the property of the U.S. Treasury and nobody wants that.
This means, if you have not filed your 2018 federal return, New York residents have until Monday April 18, 2022 to do so. Taxpayers living in Maine and Massachusetts have until April 19, 2022 due to Patriots Day. Make sure the tax return is postmarked  Monday April 18th.
The IRS wants to help people who are due refunds but haven't filed their 2018 tax returns yet," said IRS Commissioner Chuck Rettig.
Click HERE to get a 1040 Federal form for 2018.
Take A Peek at What the 'New' New York Thruway Rest Areas Will Look Like
The New York State Thruway is in the process of overhauling all 27 of the rest areas. Although they are only working on a handful at a time, the renderings have been revealed. Not only will they be more of an open concept, but some will also have dog parks and all will have better food options. Look for Shake Shack, Panera, Starbucks, Panda Express, Chik-fil-A, Popeyes, Dunkin, Burger King, and a new fresh concept Applegreen convenience stores. Taste NY farm markets will be at each rest area along with play areas and picnic areas. There will be amenities for commercial truck drivers including more truck parking, showers, fitness centers, and laundry facilities.
Nostalgic Photos Taken Inside Latham Circle Mall Before 2013 Demo
13 Major Changes Coming To New York State