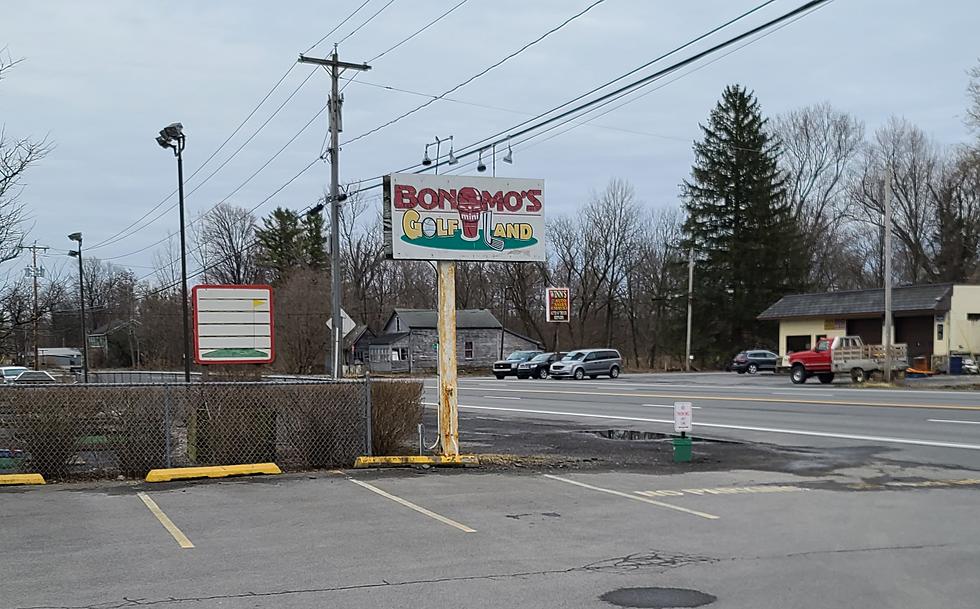 Favorite Sweet Treat In Clinton Closed for The Season
Hyde/TSM
Having moved to the area in last October, I found myself taunted by some things that were or soon would be closed for the season.

I was lucky enough to enjoy many trips to the Clinton Cider Mill before it closed at Thanksgiving. And now that it is open again, just try keeping me away. Finding local favorites like this is a great part of moving to a new area.
On a daily basis I would drive down NY-5 ands see the sign for Bonomo's Dari Creme but sadly It was closed for the season. I even found a way to miss the pop ups. As an ice cream enthusiast year round, this was sad for me. Yes, you can pity me now.
I was delighted when I drove by one day in March to see a line. It was open and I could get my ice cream fix and try out this roadside delight.
I was reminded that I had to try Bonomo's and soon by a coworker (thanks Megan). That very day I made the stop.
The feeling of this place just made me want to try the ice cream more. It was so inviting and reminded me of so many great Ice Cream places like I grew up with.
I am admittedly, a very plain kind of guy. My favorite ice cream flavor is vanilla. I know, I know. But I do like to spice with up with some rainbow sprinkles. So my order was clear. As it was my first time, I felt it best to stick to my standby.
This passed the taste test. Smooth vanilla and quality sprinkles.
But here we are, back in Autumn. Which means Bonomo's store is now closed for the season. But fear not. It will return on Black Friday for weekends through Christmas Eve.
Road Trip Through New York's Ice Cream Trail
Did you know there's an ice cream trail here in the great state of New York? Yup. Created by
Only In Your State
, the trail takes you all throughout the Adirondacks, allowing you to "take in the sights of our tallest mountains and some of the most breathtaking scenery in all of New York" while licking your favorite kind of ice cream.
Hop aboard the New York Ice Cream Trail!
12 Great Ice Cream Stands in Upstate New York to Satisfy Your Sweet Tooth
What better way to celebrate this popular dessert and taste treat than by stopping by these fantastic dozen ice cream stands! Enjoy!
READ MORE: 12 of the Most Epic, Awesome Ice Cream Cones in New York State
Upstate New York's roadside ice cream stands are cranking up for the hot summer months. Here are a dozen of the best ice cream cones you can find in the region. Also....there is a place on this list that claims to make "the largest ice cream cone in New York." Check it out!