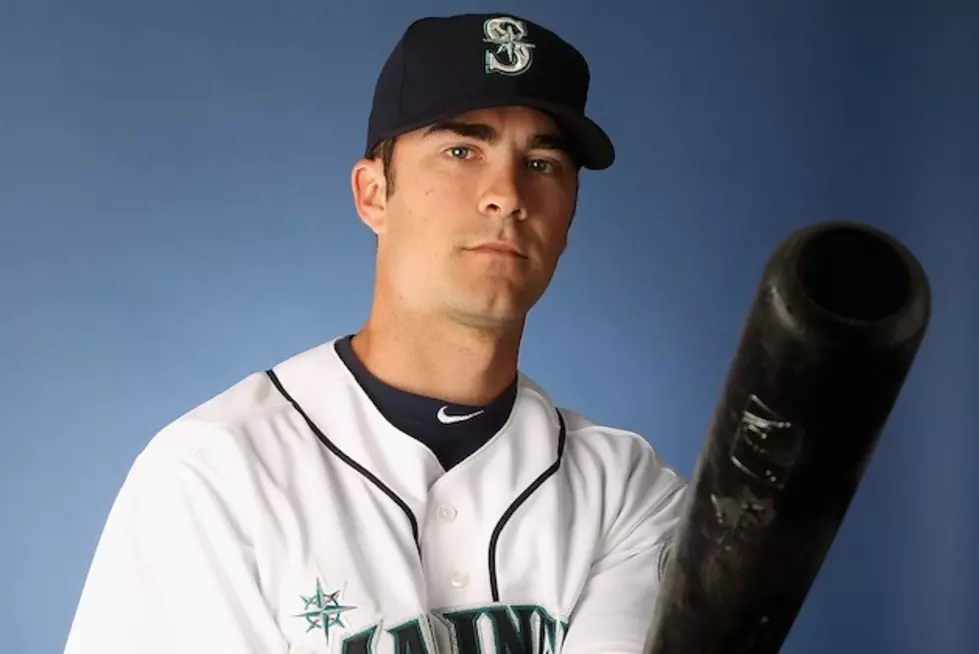 Mariners' Prospect Nick Franklin Eating 6,500 Calories a Day to Fatten Up
Getty Images
Ever since Alex Rodriguez left for Texas in 2001, the Seattle Mariners have been a little thin at shortstop. Nick Franklin is trying to change that.
Franklin, a lanky 162-pound prospect who split time between Class AA and Class AAA in 2012, has been eating more than 6,500 calories per day this off-season to try to bulk up to 200 pounds. He came into camp at 196 pounds.
Under the direction of a performance coach, Franklin's diet includes the following: a breakfast of six scrambled eggs and a high-caloric protein shake; another 500-calorie shake and a 1,500-calorie lunch by noon; three more shakes and then a 1,500-calorie dinner. He's also been scarfing down chicken sandwiches from Chick-fil-A and snacks from Chipotle, The Corner Bakery and Carrabba's Italian Grill, basically eating his way through the neighborhood.
Franklin's performance coach is putting him through workouts to make sure the calories convert to muscle mass — and that the Mariners don't trot a Louie Anderson look-alike out at shortstop. All of his eating presents complications, though:
"It's hard to hold it down sometimes, " Franklin said. "Other than that, I feel like I'm on a full stomach the entire day. There's not one point where I'm hungry."
Oh boy — one sharp grounder and the grounds crew could wind up with a hell of a mess.