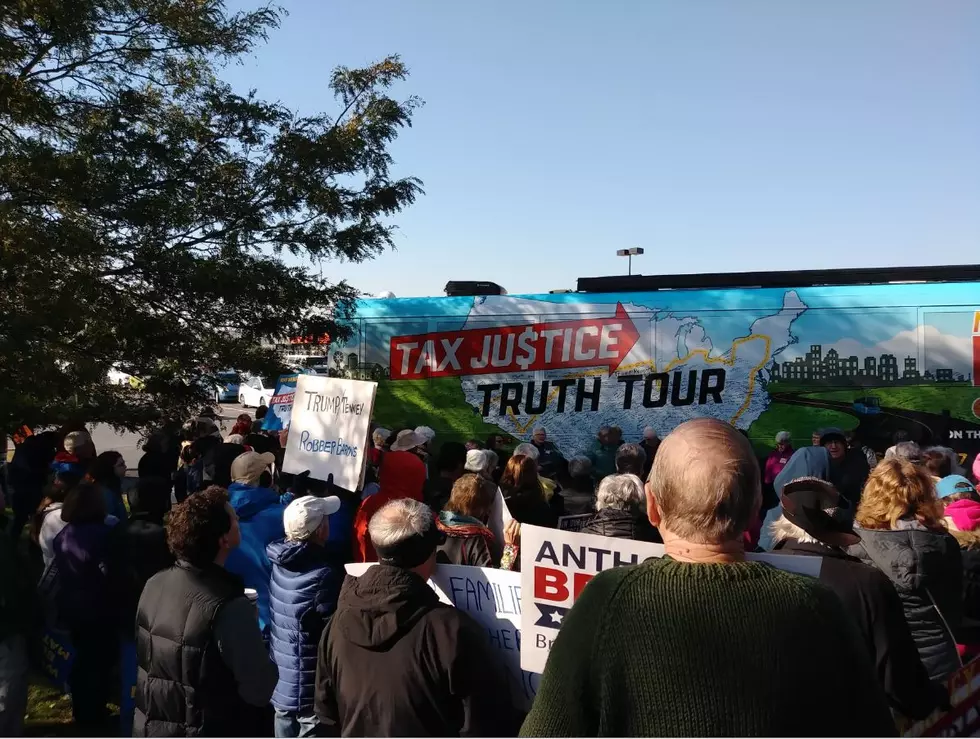 Nuns On The Bus Tour Stops In New Hartford
Dave Smith, WIBX
The Nuns on the Bus tour stopped at the New Hartford office of Congresswoman Claudia Tenney today.
The group is traveling across the country to educate the public about the "Tax Cuts and Jobs Act of 2017", " including to Congressional districts where the incumbent voted in support of the Republican tax law.
"Last year, Nuns on the Bus stayed in Washington to keep relentless congressional attacks on the common good at bay, but this year we're going on the road to hold members accountable for their votes," said Sister Simone Campbell, SSS, executive director of NETWORK Lobby for Catholic Social Justice, which launched the first Nuns on the Bus tour during the 2012 presidential campaign. "Instead of investing in our shared future and ensuring that everyone contributes their fair share towards the common good, Congressional Republicans enacted a tax law that is disastrous for workers, middle-class families, small businesses, and our economy."
The Nuns on the Bus Tax Justice Truth Tour includes 30 Catholic Sisters attending 54 events in 21 states over the course of 27 days on a tour that began October 8th.
Meanwhile, supporters of Tenney held a counter rally outside the Congresswoman's office.