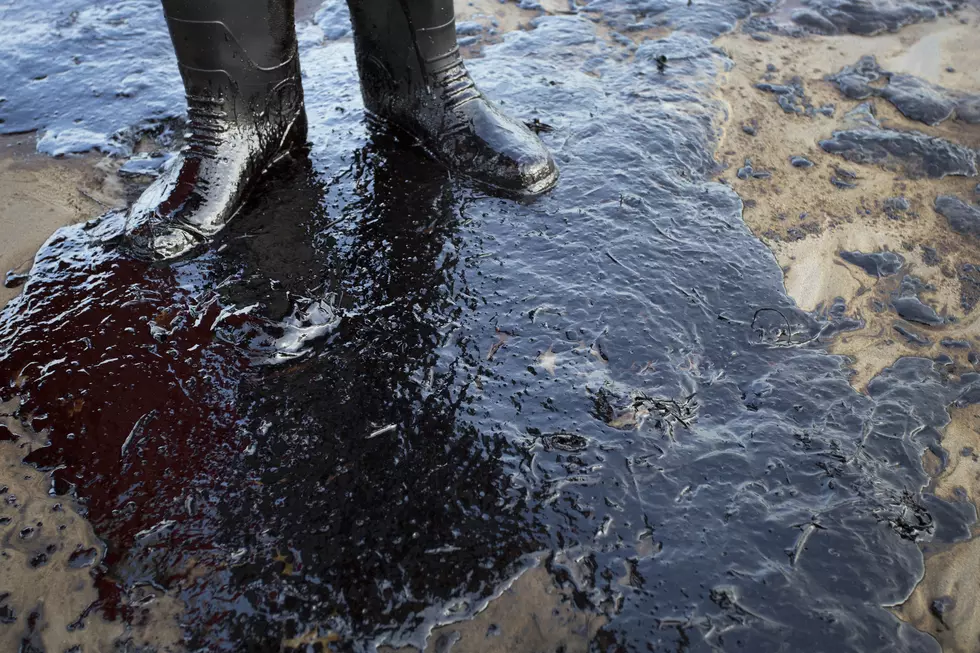 Oil Leak in Alaska's Cook Inlet Stopped
(Photo by David McNew/Getty Images)
ANCHORAGE, Alaska (AP) — The flow of oil from an underwater pipeline leak discovered in Alaska's Cook Inlet over the weekend has been stopped, although it's not yet known how much crude poured into the water posing a threat to wildlife.
The Alaska Department of Environmental Conservation says the leak was discovered Saturday coming from an 8-inch-wide pipeline that was carrying more than 19,000 gallons of crude oil. Hilcorp Alaska offshore platform workers noticed an oil sheen and bubbling from underwater.
Alaska Dispatch News (http://bit.ly/2osKOQA ) reports that state officials said the flow was halted Sunday. They did not yet know what caused the leak on the west side of Cook Inlet, to the southwest of Anchorage.
The inlet stretches 180 miles (290 km) from the Gulf of Alaska to Anchorage.