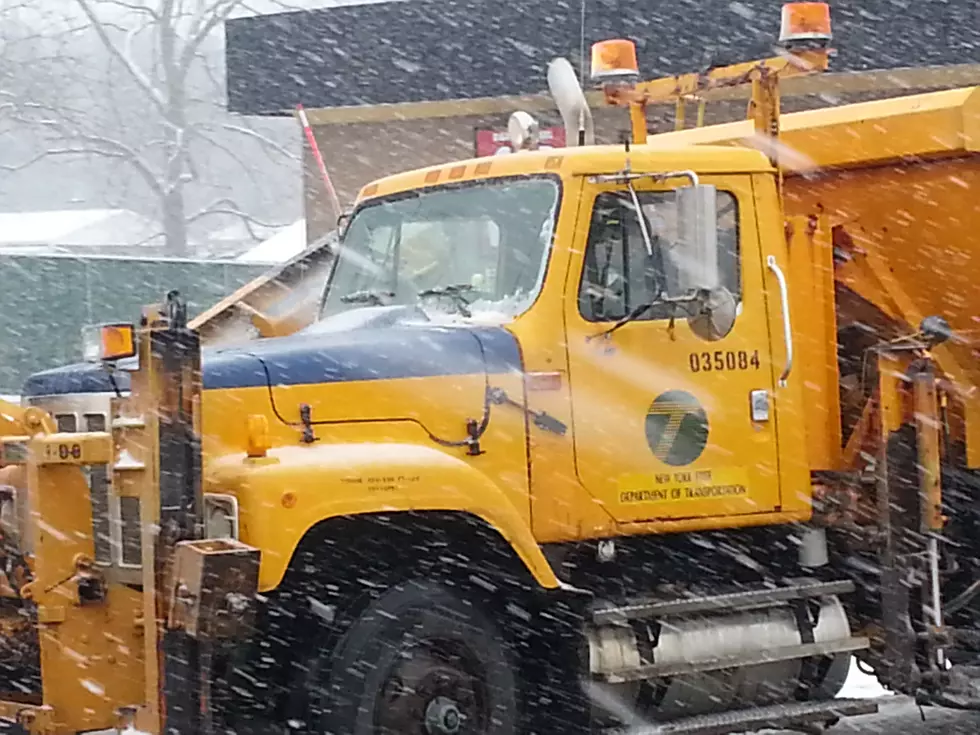 Oswego County Man Ejected From Vehicle After Crashing Into DOT Plow
Bob Joseph/WNBF News
An Oswego County man is in stable condition after being ejected from his vehicle following a three-car crash. The accident occurred on Route 49 in West Monroe, NY.
According to New York State Police, 87-year-old Bert Hyland of Bernhards Bay, NY was traveling eastbound when he lost control of his vehicle on the snow-covered road. He then slid across the center line and struck a NYS DOT plow.
Hyland was ejected from the vehicle and located under a guard rail on the south shoulder of the roadway. Following the ejection, Hyland's vehicle struck a car being driven by 50-year-old Tresia Easterly of Cleveland, NY who was traveling behind the plow.
Hyland was transported to Upstate Medical University Hospital for internal injuries. He's listed in stable condition. Eaterly was transported to Crouse Hospital for minor injuries. The investigation into the crash is ongoing.