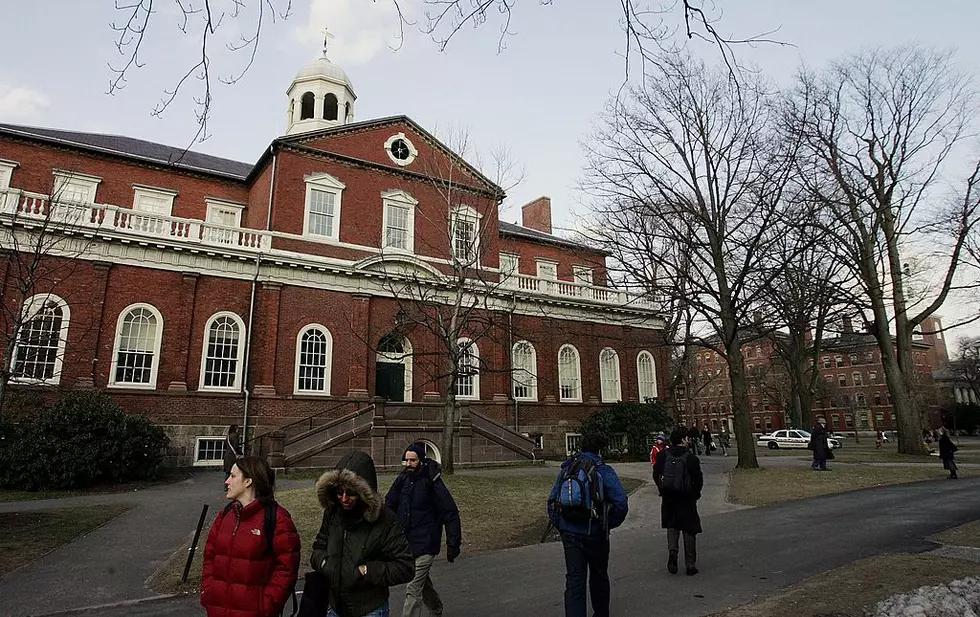 Panel Backs University Misconduct Probe; President Resigns
Photo Credit - Joe Raedle / Getty Images
A University of Rochester professor's sexual relationships with students and other boundary-blurring behavior were unprofessional and offensive, but did not violate the school's policy or the law, according to a report Thursday that supported the university's decision to clear him of wrongdoing.
Nevertheless, university President Joel Seligman announced he would resign next month so that a new leader can focus on healing the campus, a task which may be complicated because the complainants have vowed to continue their fight in court.
Seligman said he made his decision before seeing the committee's report on the case involving Professor T. Florian Jaeger that caused turmoil in the prestigious Brain and Cognitive Sciences Department. Two of the professors who made the claims were included among the "silence breakers" named as Time magazine's 2017 persons of the year.
"In hindsight, there were aspects of the initial university investigation that could have been done differently and better," former U.S. Attorney Mary Jo White said in releasing the report after a 3 ½-month investigation.
She listed several recommendations, including prohibiting intimate relationships between faculty and students in the same department.
The western New York university's board of trustees appointed White and her committee after a group of faculty members and a graduate student filed a complaint with the Equal Employment Opportunity Commission, saying the university had mishandled its investigation of Jaeger and retaliated against them for reporting his behavior in 2016.
The nine complainants followed up with a federal lawsuit against the university, Seligman and the provost last month.
"Jaeger engaged in behavior that was inappropriate, unprofessional and offensive," the report said. "Among other things, he engaged in four consensual sexual relationships with current, former of prospective UR students between 2007 and 2011, he was flirtatious with other students, he blurred appropriate faculty-student boundaries in other ways ... and he sometimes made comments in social and academic settings that included inappropriate sexual content or innuendo."
The report found that a number of female students missed out on educational opportunities because they avoided Jaeger, who would hold off-site lab retreats featuring hot tubs and illegal drugs.
But the behavior did not violate university policy, which has since changed, nor was there forced sex, groping or "quid pro quo" sexual harassment, the committee concluded. It said there was no retaliation by the university against the accusers.
Jaeger has not responded to requests for comment. He is on administrative leave.
The complainants, at a news conference, called the report incomplete and said their legal fight would continue. From the start, they questioned the committee's independence.
Complainant Celeste Kidd criticized White for including private messages and emails which Kidd said were taken out of context and said White misstated some of her claims. Kidd was a graduate student in 2007 when she said Jaeger, an adviser, pressured her to rent a room in his apartment and made her uncomfortable with unwanted sexual banter. She said she changed her course of research because of it.
"The report admits students suffered from his actions. I suffered. More than a dozen of my fellow women students suffered," Kidd said.
"The report describes Florian Jaeger," Kidd said, "as the predator I know him to be."
University officials said they would consider the findings in the more than 200-page report before determining how to respond.
The board of trustees said it had "many serious decisions to make in the days ahead."
"As we as a community begin to consider this report, we trustees express our heartfelt apology to anyone who was hurt by the actions of any university employee, or who felt intimidated, excluded or harassed," a statement said.