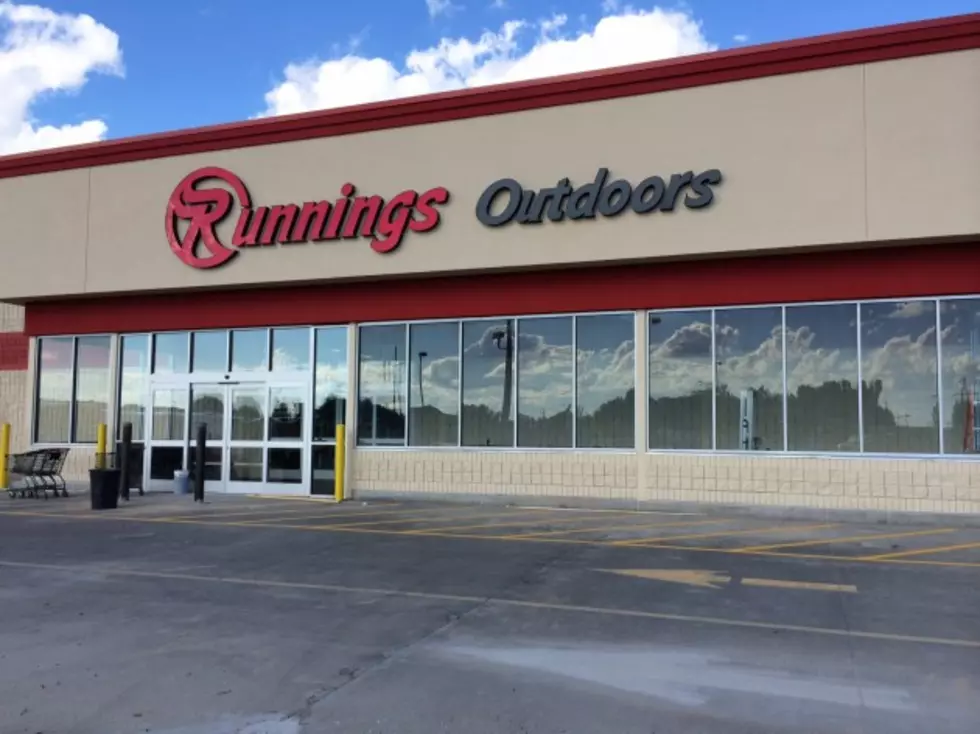 Runnings To Open In Former Home Depot Location In Rome
Luke Tubia, WIBX
Runnings is set to become Utica-Rome's newest destination for Sporting goods, automotive, power equipment and farm supplies.
The outdoor outfitting chain first opened its doors in Minnesota in 1947 and owner Dennis Reed decided to expand to the Northeast and Central New York to get in on the growing outdoor market and take advantage of Rome's location between the Adirondack's and the city's Urban setting.
Runnings will open its doors on Tuesday, September 9, in the former Home Depot location and is creating about 80 jobs in the retail store along with another 20 to 25 jobs in the distribution center across the street in the former Rite-Aid building.
Store Manager Lance Buckingham says Runnings will open a few more stores in New York, but says they're not your typical chain store.
"It's a family owned business, the owners are involved," Buckingham said. "This is truly just a large-scale mom and pop store. It's not a huge franchise or anything like that, it's not corporately owned and there's no stock holders."
Runnings will also open stores in Canandaigua and Gloversville on Tuesday, and Buckingham says a few more will be coming in the following years.