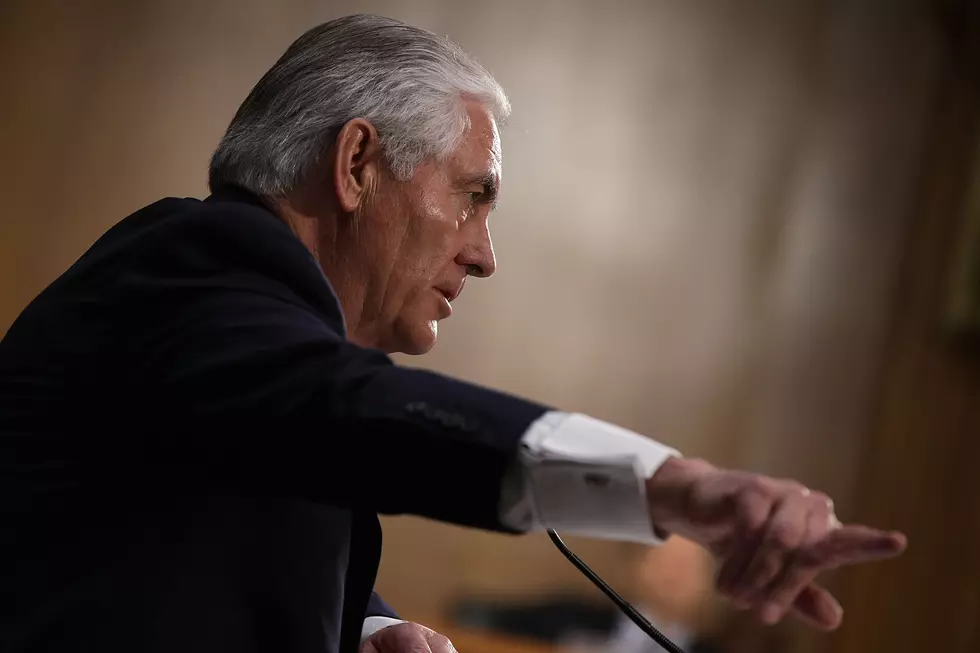 The Latest: United States – Syria
Getty Images
The Latest: Tillerson says Russia has 'failed' in Syria
WASHINGTON (AP) — Secretary of State Rex Tillerson says Russia has "failed" in its responsibility to deliver on a 2013 commitment to secure Syria's chemical weapons.
Tillerson briefed reporters shortly after the U.S. launched cruise missiles against a Syrian air base in retaliation for a gruesome chemical weapons attack. The secretary says Russia has either been complicit or "simply incompetent" in failing to deliver on its end of the agreement.
The agreement was struck after a 2013 chemical weapons attack. President Barack Obama threatened air strikes at the time, but ultimately pulled back on military action.