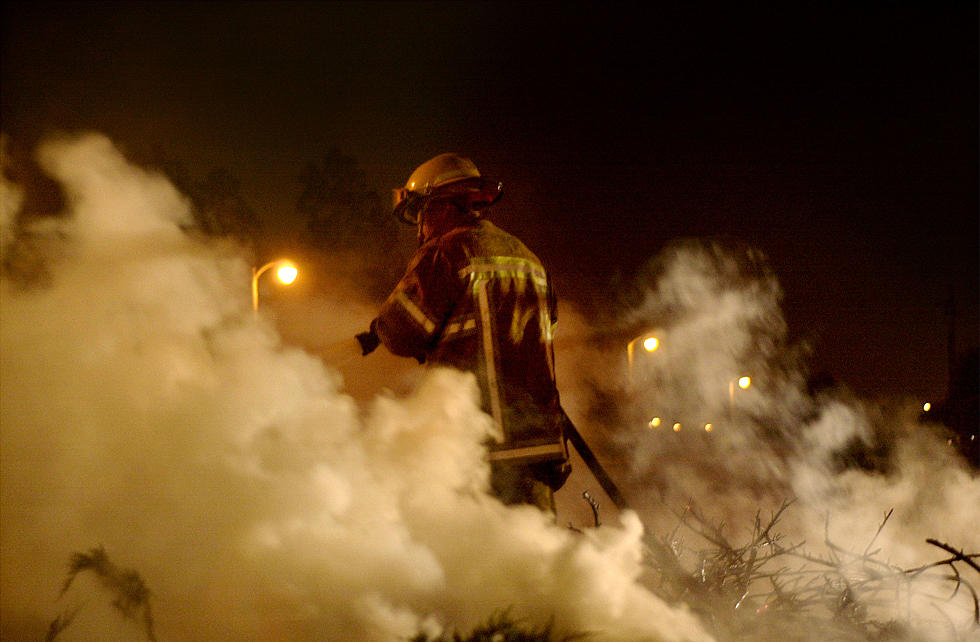 Upstate NY Firefighter Charged With Arson
Photo Credit - David McNew / Getty Images
TICONDEROGA, N.Y. (AP) — A volunteer firefighter in upstate New York has been charged with arson.
Ticonderoga Fire Chief Matthew Watts tells The Post-Star that he is "embarrassed" to confirm that a firefighter is the suspect in a barn fire early Monday.
No people or animals were hurt, but the barn was destroyed.
Eight fire companies were at the scene, including one from Addison, Vermont.
The defendant, who's 18 years old, has been suspended. Authorities withheld his name because of his youthful offender status.