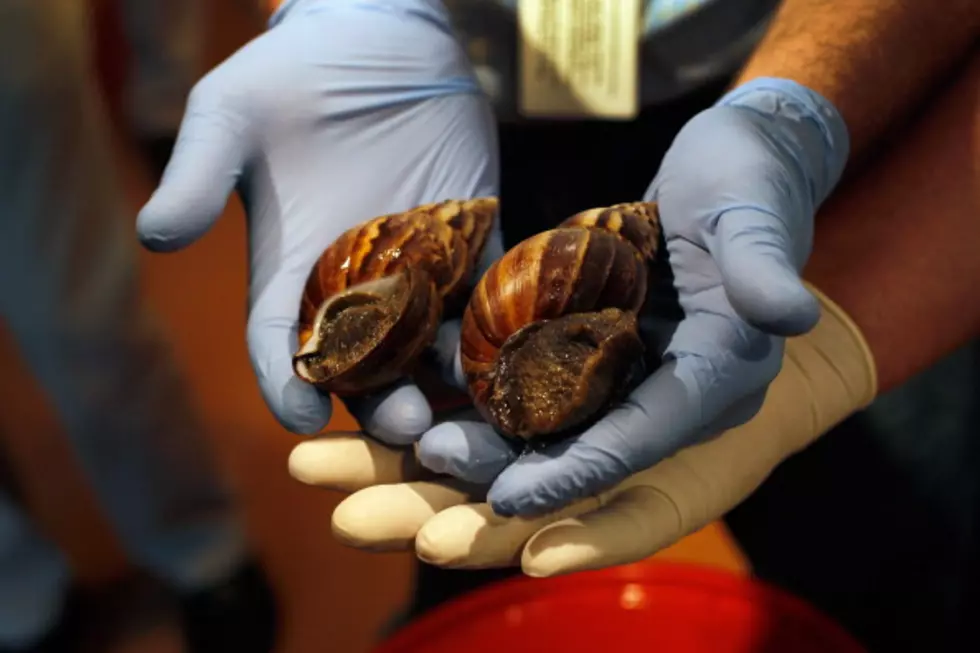 USDA Seizes More than 1,200 Illegal Giant Snails
Photo Credit: Joe Raedle, Getty Images
WASHINGTON (AP) — The giant African snail damages buildings, destroys crops and can cause meningitis in humans. But some people still want to collect, and even eat, the slimy invaders.
The Agriculture Department is trying to stop them. Since June, department authorities have seized more than 1,200 live specimens of the large snails, all of them traced back to someone in Georgia who was selling them illegally.
After receiving a tip, the department in June seized more than 200 snails from a person on Long Island, New York, who identified the seller in Georgia. The department then interviewed the seller and seized almost 1,000 more snails.
Authorities say it's important to capture the snails without delay because they multiply quickly, producing 1,200 or more offspring a year.
(Story by Mary Clare Jalonick, The Associated Press)